It's no mystery that anyone who is anyone in the music business has been waiting for live gigs to start up again, British death metal fusionists Venom Prison. Since 2019 they have released Primeval – an album made of re-recorded material from early in their career and new tracks. They have also garnered a lot of attention from the wider media for their political and socially aware themes. We caught up with the guitarist Ben Thomas to talk about this and where the band is heading in the future.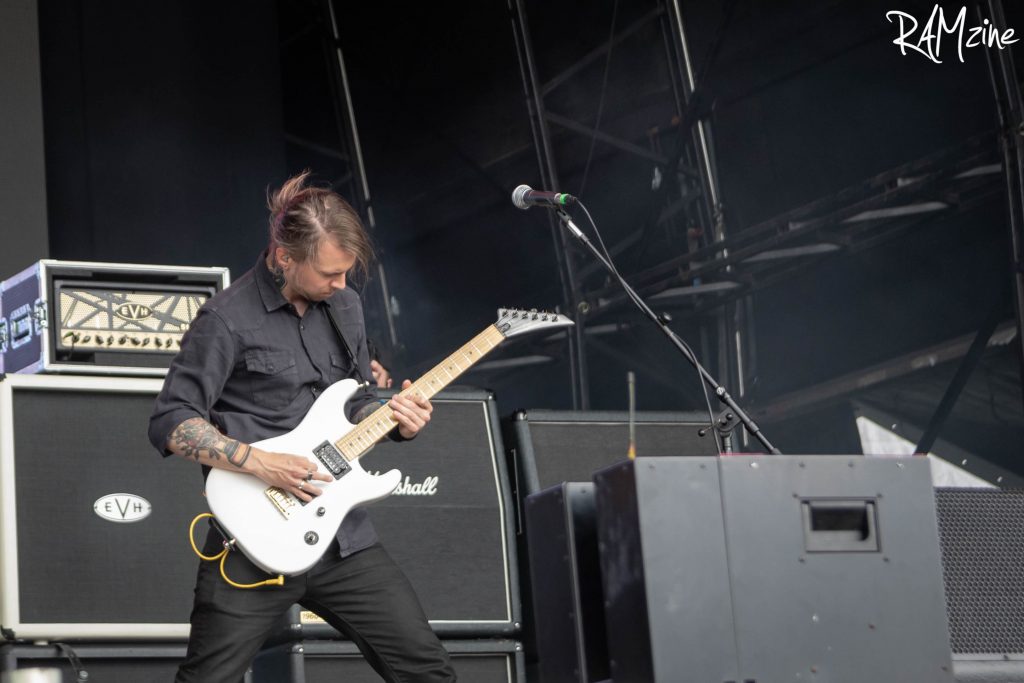 So we're at Bloodstock, what's in store for your set later on?
Last time we played live we were about to release Primeval so it was mainly songs off that record. We haven't really had a chance to play any new stuff live so this will be a good time too, plus we are playing 'Slayer [of Holofernes]' for the first time ever, and will be interesting how that goes down. I guess we're at the stage where it feels like a 'greatest hits' set.
How do you feel to be finally going back on stage after the last 18 months?
I think November 2019 was our last show. So, definitely [exciting] we have some new … well at least it still feels new songs to play. We've been quite busy and we have a fresh set to play.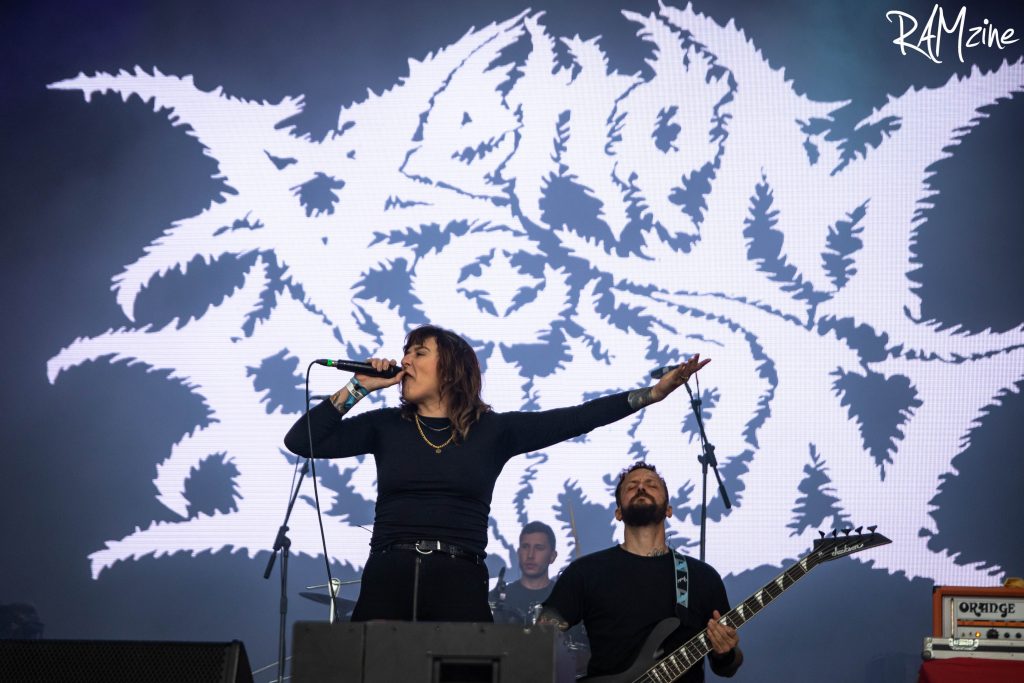 You just released your latest album, Primeval, last year – this included new versions of earlier material. How do you feel about the reception to it?
Really Interesting because I wasn't sure how it would be received. The songs are quite different, it's like a stripped-down version of Venom Prison. Our newer stuff is a lot different. However, I think fans have been into that. Stripped-down, and better structured in a way.
Do you feel that should be the way forward for some bands, to re-record some of their earlier material when you get more attention?
yeah, when you're starting out you're kind of confined on your production budget, so the songs aren't quite how you imagine in your head. Makes a lot of sense seeing as you have more fans and a bit more momentum. You don't really have that platform starting out to really get yourself out there.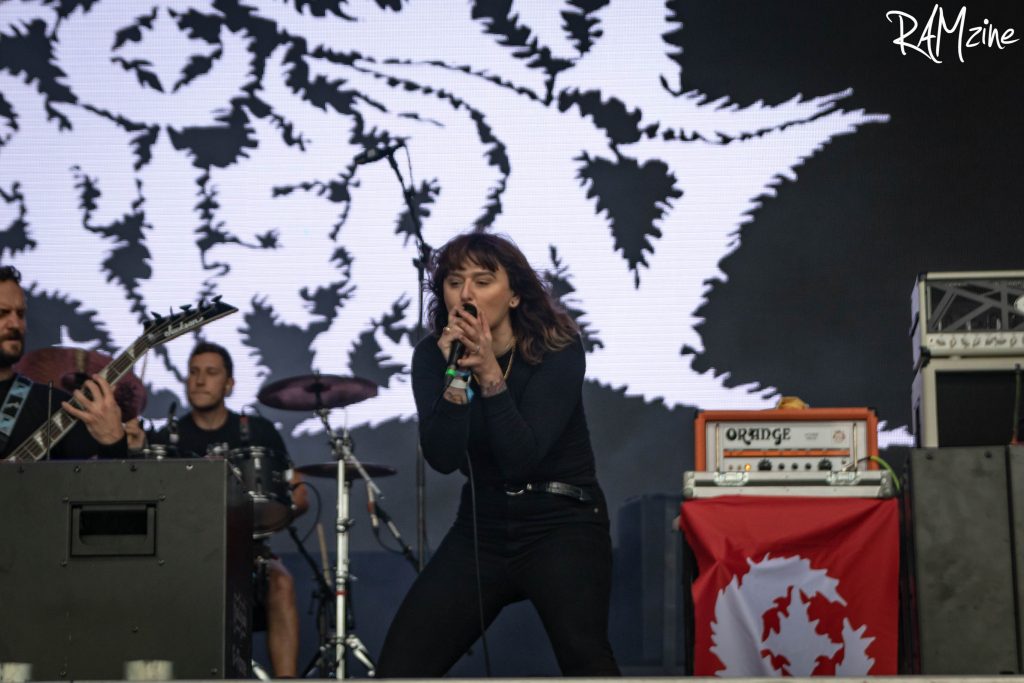 You have had a lot of attention from the wider media and publications like The Guardian, do you feel this is to do with the political and social matters you deal with?
Yeah, possibly. That definitely resonates with people who look for meaning and something more than just the music. I think all of us, collectively, when music has meaning and moves you more – not to say you can't be moved by something instrumental – but I think people see something more than just wreckless riffs. There's certainly a time and a place for those sort of gorey lyrics – otherwise, you wouldn't have horror movies. With us, there's something for the press or something like The Guardian to sink their teeth into. Especially with all the mad stuff that's going on in the world. Bands who are aware of that, and are socially conscious, reflect their feelings or if they are brave enough – to speak out what they are feeling. I'm not going to speak for Larissa [Stupar, vocalist] but for her, the rest of the band, and other bands we've been with – we've always been more about music that has meaning. We talk about things that are important to us.
I'm guessing the last 18 months have given you a lot to write about in that case?
Definitely, so much. I mean I can't say too much about but we've been writing, recording, and there's a lot of different subject matter. With several of us working in the social care sector, and some of us have semi-political backgrounds – different activist routes, we have a lot to talk about.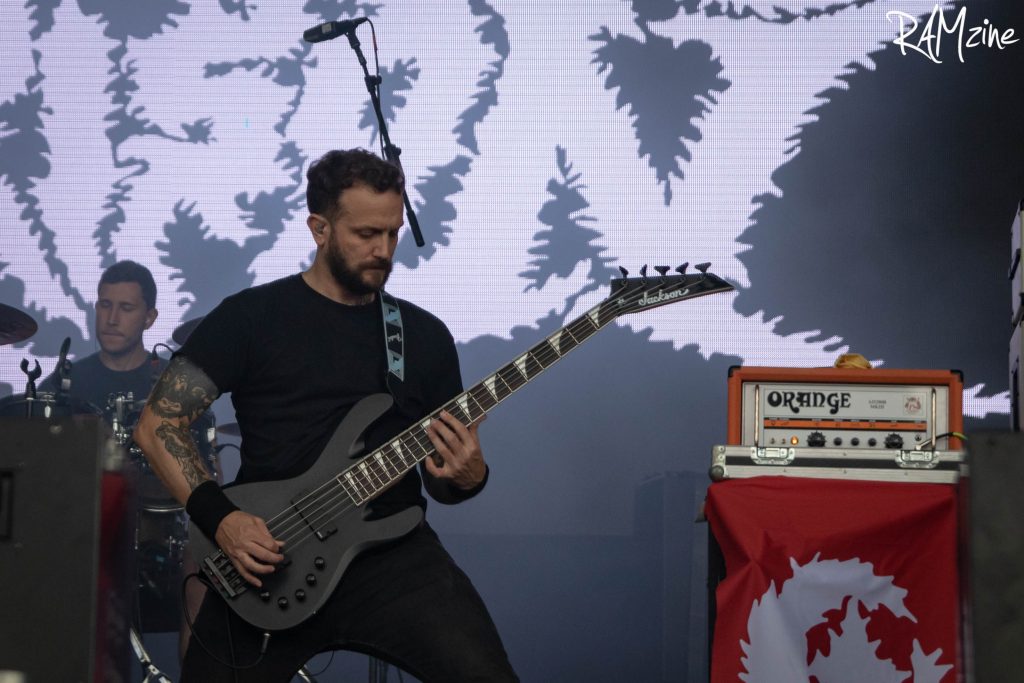 Having Larissa , a woman, as your vocalist and other female members of bands on the festival: do you feel metal or rock is still slightly sexist?
Speaking as ME personally – the only time I really tend to see it is the 'keyboard warriors' on a metal [name redacted] post saying "Who is this girl screaming?" There are definitely those attitudes out there, but I think coming from a hardcore background – it's been a really welcoming space. I haven't personally seen much of it, but I can only speak from my experience. I'm sure Larissa would have a different opinion. It's definitely there but it's good to see that shit get stamped out.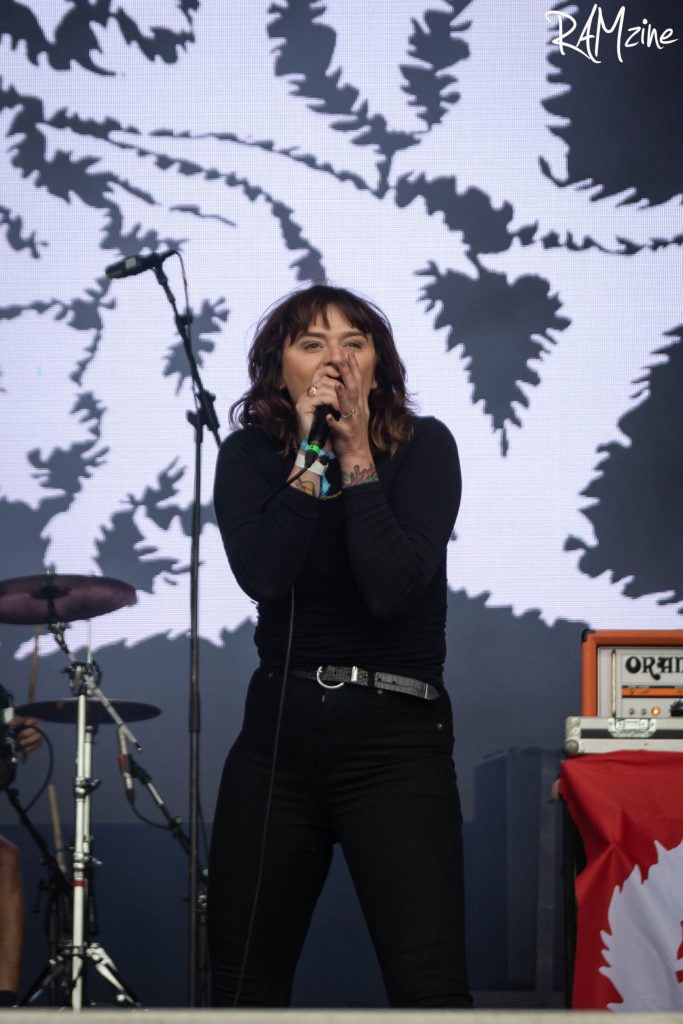 You said you come from a hardcore background, how did you transition to a more metal sound?
I don't know, with hardcore bands especially old-school style you're bound by the genre. My previous band had a very niche sound. A lot of us have played in metal bands alongside other styles until we met as Venom Prison. We just wanted to do something a bit more creatively free. Metal is such a broad spectrum. As a word, it doesn't really explain the sound. So it's nice to have a bit of creative reign on what we want to do, and that's the beauty of it.
So what's next for Venom Prison?
We have a new album in the works, I think that's all I can say really (laughs). We have recently been signed to Century Media records. We kind of have a title and I'm not sure on a release date but it's sorted and it's fucking awesome. It's gonna be sick.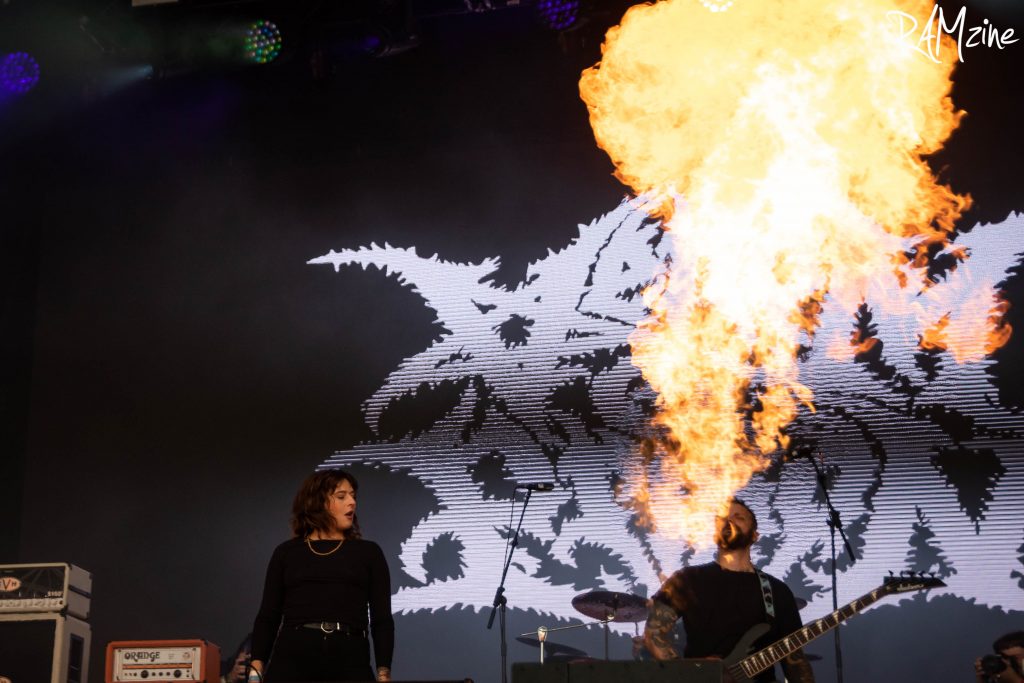 Do you feel things are different now you are on Century Media?
It's hard to say because of the pandemic. I guess we'll find out but it feels nice to have grown, no disrespect to Prosthetic Records who have helped us a lot. But I don't know how to answer that as it's early days in a way.
Keep your eyes on RAMzine.co.uk for further news on Venom Prison and all your favourite bands.
See what we thought of Venom Prison and many other bands at Bloodstock Open Air Festival 2021 in our huge review, here.
All photography by Ash Crowson.