There are a great many things from this year that were hard to get used to or that were just bizarre to see; deserted streets, face masks, the word "quarantine" plastered everywhere, and instructions to keep your distance from others in public places. While these were all unsettling to say the least one of the strangest sights, for me at least, was watching Corey Taylor performing live to absolutely nobody at the iconic L.A forum.
Corey wasn't actually performing his debut solo album to nobody, in reality, he was reaching millions around the world both live and on-demand; which is more people than we could ever hope to fit into the L.A Forum. While we could talk about your new skill of baking banana bread or how great you've become at hosting Zoom calls, one thing this year has really given rise to is the virtual concert and it's beginning to evolve on an almost monthly basis.
Taylor wanted to push ahead with his plans to perform and promote his solo record CMFT and so he threw together Forum or Against Em. This was a fully produced, bells and whistles, lights and pyro rock show, it had everything except the live crowd but it was pulled off expertly, almost as if this was always the way things were done. While the strange situation was referenced once or twice, Corey and his band maintained their professionalism and great musicianship and delivered a show many would have expected to have been scrapped in favour of radio play and a break at home sat collecting the cheques.
During the promotion of the show, Corey said "I've been saying since the beginning I'd find a way to bring this music and this band to the people" and this really ties into to a lot of what I have been saying and writing about this year, the grit and tenacity of artists (of all sizes) to do what they do, to continue to work and put out quality music or put on one hell of a show, no matter what.
While it's easy for someone with the connections, management, and budget of Corey Taylor to simply rent out the L.A Forum and put on a show, he's not alone, as much smaller artists have been following suit. UK Death Metallers Ingested, themselves promoting a new album, hosted a virtual gig live from Manchester on Halloween, complete with a £6.66 ticket fee, because, you know, metal… The legendary Obituary hosted three live online shows as they performed, Slowly We Rot and Cause of Death in their entirety and put together a collection of rarities and covers for night three. Each show came with a downloadable e-ticket to print out and a selection of merch offerings.
Paradise Lost have also performed online following the release of their new album Obsidian and it looks likely that Orange Goblin will be doing much the same seeing as their live shows for this winter have been disrupted twice over. UK prog-metal act TesseracT have a "cinematic live experience" lined up for December 12th which judging by the trailer, looks to amp things up a notch. It's a growing trend and one that will only continue into 2021. A trend born out of both necessity and pure artistry, the need for income is equal to the need to perform.
As some venues begin to open again and a number of socially distanced gigs have taken place there is still an air of caution amongst a lot of concert-goers and that is completely understandable. Some artists I've spoken to have said they'd prefer an online show or even no show at all compared to a socially distanced once, this isn't to take anything away from those who attend or any artist that partakes, it's just for some acts it's not the same, their music and stylings don't fit a seated and static crowd.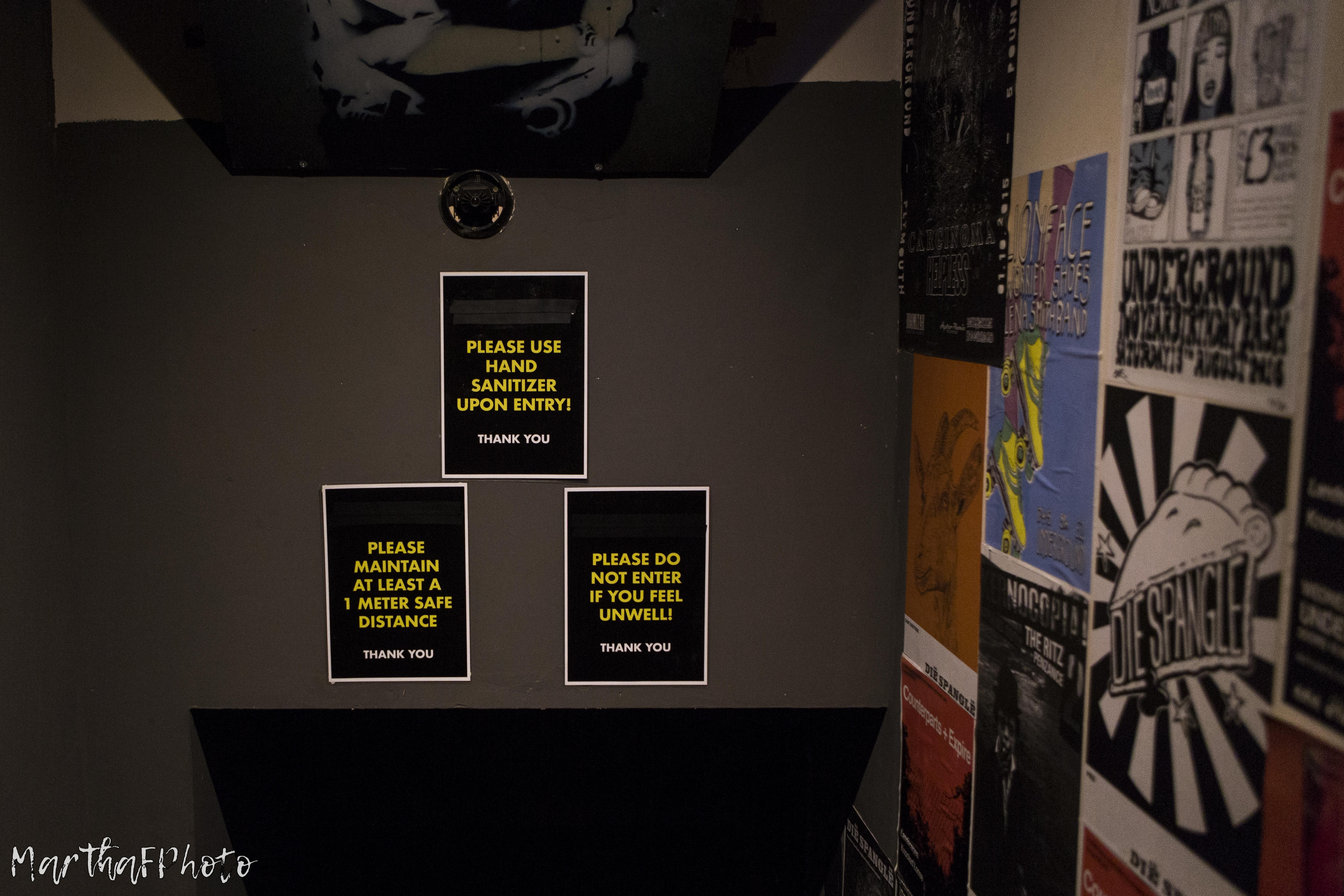 While everyone with a healthy interest in music is desperate for things to return to normal as quickly as possible and for live shows and festivals to return we should be asking what exactly the future of live music holds in a post-pandemic world? We can't say for sure of course but I think it is safe to assume that a large number of people will be uncomfortable with large crowds again for a very long time.
I personally think we will see the virtual show remain, from a business standpoint it makes sense, acts can sell far more tickets than they could at a limited capacity venue, they can up the production and polish, spread their creative wongs a lot wider, and reach huge new audiences, not to mention the additional merch sales they can generate. While virtual gigs may be a necessity right now I think they have staying power and if adopted in the right way it could lead to exciting new projects in the future. Do they beat live shows? Of course not but as a tool in any given band's arsenal, large or small, they are valuable.
Live music will, of course, return, and I for one can't wait to get back out there once it's safe but I would also be just as willing to jump on a live stream of a cinematic live experience should a favourite band of mine decide to host one, but what do you guys think?
Will you be comfortable returning to mass crowds in the near future? I'd love to hear your opinions so please sound off with us. Email me at assistanteditor@ramzine.co.uk.