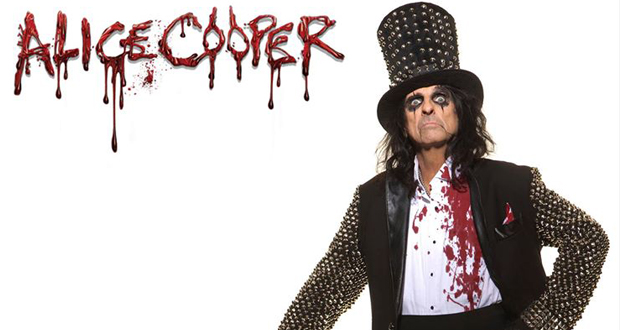 The iconic shock-rocker Alice  Cooper, who 'dies' several times on stage himself has offered to 'kill' Motley Crue on the last date of their farewell tour .
Cooper is the official special guest act for the tour which has been legally contracted to be their last ever gigs as Motley Crue.  In an interview with Triple M he revealed he would 'kill' them in true Alice style:
They finish up in the United States on new year's, and that's their last gig. I told them, 'Why don't you let me kill you on stage? That finishes everything.'

"Four guillotines, floomp! Done! Auction off the heads on stakes.
Crue frontman Vince Neil admitted singing 'Home Sweet Home' live now makes him choke up on stage.
Motley Crue will make their final UK appearance at Download Festival, Donnington Park, on Sunday the 14th of June. Although rumours of a UK tour have been flying around, nothing has yet been confirmed.