Following their hugely successful tour earlier this year, Scottish pop-rockers Altered Sky have announced their biggest UK tour yet.
This tour will will celebrate their new album 'Without Wonderland' which will be released on November 20th.
Vocalist Ana had this to say about the tour:
We had such a fantastic response to Bury it All, and the PULP tour, that we just can't wait to get back out on tour to see you all again! This is our biggest and best tour to date, its going to be awesome playing some new songs from 'Without Wonderland' and catching up with our friends, new and old.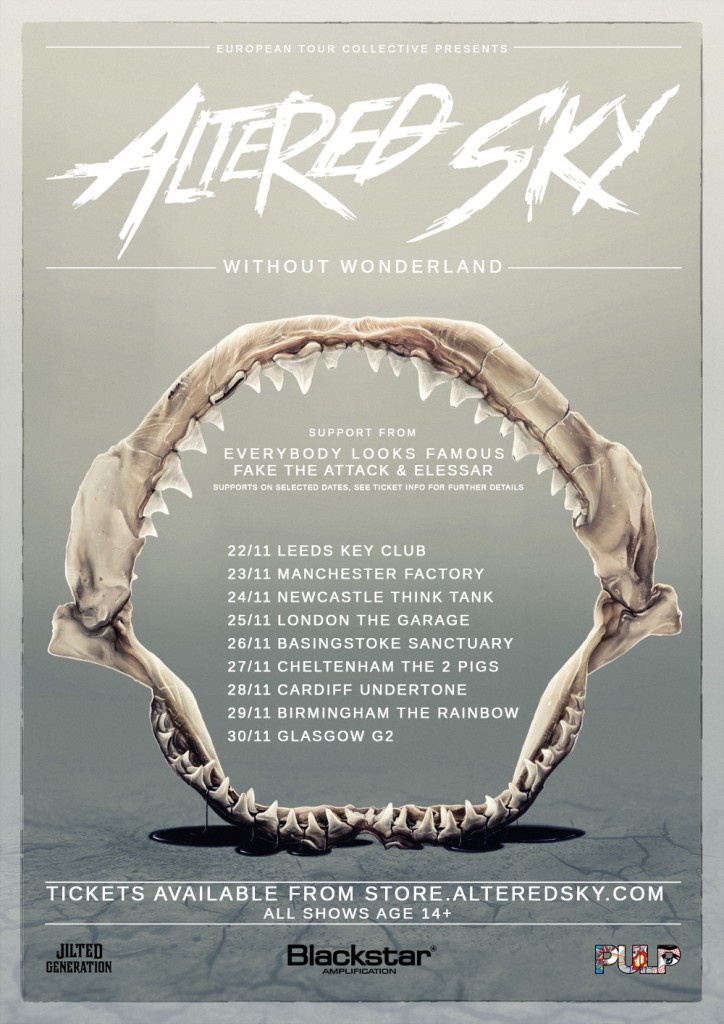 Altered Sky will play the following dates and venues –
November 22nd Leeds, Key Club
November 23rd Manchester, Factory
November 24th Newcastle, Think Tank
November 25th London, The Garage
November 26th Basingstoke, Sanctury
November 27th Cheltenham, The 2 Pigs
November 28th Undertone, Cardiff
November 29th Birmingham, The Rainbow
November 30th Glasgow, G2
Support comes from Everybody Looks Famous, Fake The Attack and Elessar.
Check out their video for 'Bury It All'
Read what we thought of Altered Sky on their last UK tour by clicking here