Five Finger Death Punch have now released their sixth studio album 'Got Your Six'. Firstly, if they are not one of our generations next festival headliners, I don't know who is. We saw Five Finger Death Punch tear up the stage at Download Festival this summer, and cannot wait for their headline dates with Papa Roach this November!
For me music has always provided an emotional journey. The best bands always tell us that their music is crafted from pure passion that is meant to be used in any way the listener needs it. This is 100% one of them albums for me, I'm spirituality connected. This album gets my vibe, whatever mood I'm in.
So, some people may not have such deep connection with this album or even music and that's fine. My feelings aside, nobody can deny that this is one hell of a powerful album. 'Got Your Six' for me, is the best metal album of the year so far!
It has shot into the charts at #6, which see's Five finger Death Punch in their first top 20 position. However their last album 'The Wrong Side of Heaven and the Righteous Side of Hell' was not far behind at #21. That album was another killer and if you liked that one, you will love 'Got Your Six'.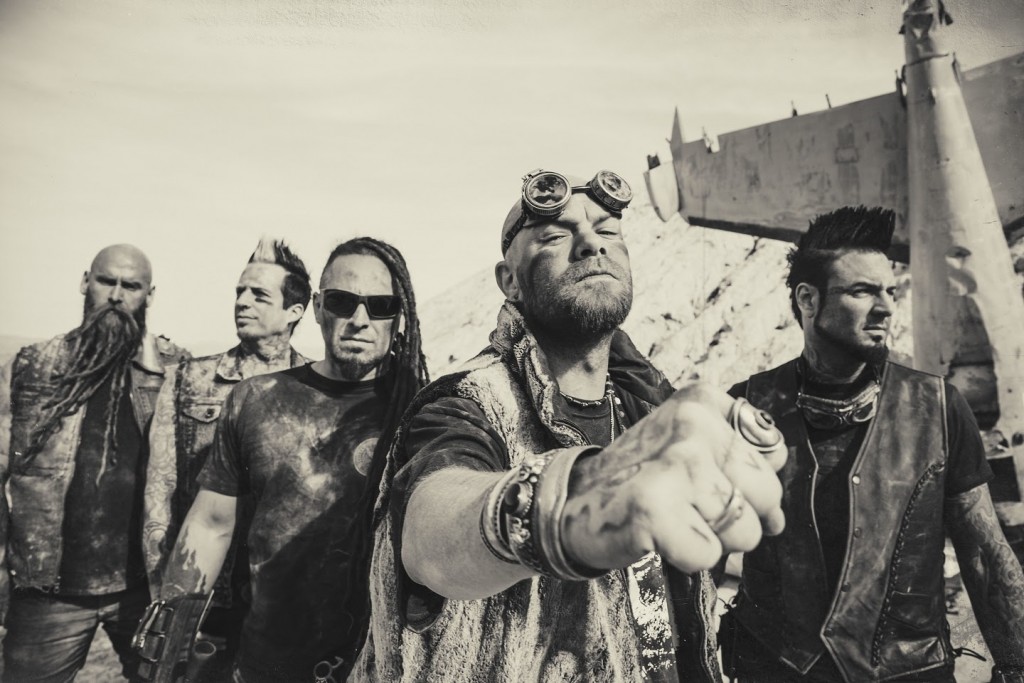 "If someone asked me to sum up who and what Five Finger Death Punch is, I would tell them everything they need to know is on this new record. Hands down, 'GOT YOUR SIX' is our best one yet" – Ivan Moody 
Ivan Moody and co have created an album that emulates what I see as modern metal. But they more then emulate because whilst always managing to sound as themselves with their own fist punching stamp – they also bring something new to the table.

In between the fist punching moments are also harmonies and sing-along moments which really make them accessible to a lot of listeners. That's not to say that they don't have any growls of heavier bits, because they certainly do. The album flows very well and culminates being an all-round well produced piece.
The first released single and video for 'Jekll and Hyde', gives you a taste of the bands personality. Watch here:

FIVE FINGER DEATH PUNCH is Ivan Moody (vocals), Zoltan Bathory (guitar), Jeremy Spencer (drums), Jason Hook (guitar) and Chris Kael (bass).
#5FDP4LIFE #GotYourSix
Review Overview
Summary : Got Your Six' is, for me, is the best metal album of the year so far!