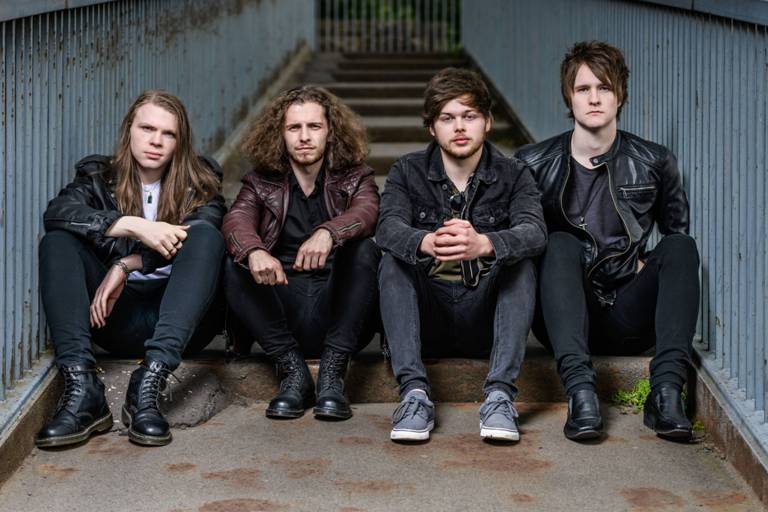 Glasgow rock band Anchor Lane will be playing The Garage 2 in their hometown as part of the celebrations for the release of their new single 'Fame Shame' on Friday 11th October.
Following the release of their New Beginning EP in 2017, singer Conor Gaffney, guitarist Lawrence O' Brien, bass player Matthew Quigley and drummer Scott Hanlon as Anchor Lane began putting in appearances at several major rock festivals, including Download and Hard Rock Hell, while filling guest spots with the likes of Cheap Trick, Eagles of Death Metal and Tremonti.
Their new single is a little taste of what's to come when their debut album is released in 2020.
"'Fame Shame' is pure rage about society's obsession with social media and reality television," said singer Gaffney. To which the band's drummer Hanlon added, "It's about waking up to the fact that while you're watching someone else's life on the internet your own life is passing you by."
It was produced by Toby Jepson (Wayward Sons, Gun, Little Angels) who commented, "When working with a new band the most important thing for me is to get a sense of them as writers and it was clear that there was some intuitive song writing going on. 'Fame Shame' is a perfect example of that."
"Toby helped us realise the vision that we had for our songs when we were recording the album. 'Fame Shame' brings our fans a first taste of what's to come," said Quigley.
The band has also released a video for the single that you can view here at RAMzine now prior to 'Fame Shame' being officially released next month. "The video captures the dynamics of our intense, no-holds-barred live shows and features some technology destruction scenes that were a lot of fun to film," said band guitarist O'Brien.
It was shot in Glasgow by director Ross Boag (Biffy Clyro, Twin Atlantic and Fatherson) who reflected, "Anchor Lane are such an exciting and vibrant live band, so I wanted that to translate to the screen." See how well that was captured by watching the video right now.