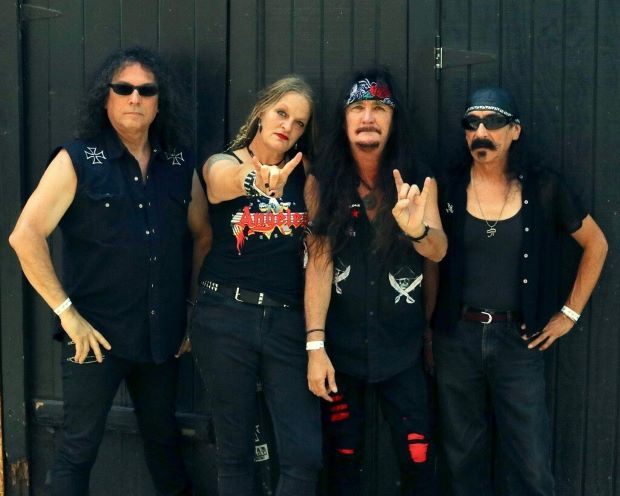 California hard rock veterans, Angeles has signed with Dark Star Records for the release of their Fire It Up album that will be due in stores as of 13th December this year.
Dating back to 1979, Angeles ran with the same wild pack that spilled out into many a Hollywood rock club and spawned the likes of Motley Crue, Ratt, WASP and others.
Friendly rivals with all their contemporaries, while making their mark on the early 80s Sunset Strip scene they never managed to grab the gold ring that some of their friends did. They did, however, continue to stay active throughout the years.
Still lead by veteran guitarist Dale Lytle, Angeles also features vocalist Gwendolyn Casella, bass player Mark Ludmer and drummer Danny Basulto.
Fire It Up will be Angeles' twelfth release, and produced by Matt Thorne (aka Matt Thorr of Rough Cutt and Jailhouse) their debut for Dark Star.
Tracks featured are 'Fire It Up', 'Give It to Me', 'Good Times Don't Stop', 'Freight Train', 'Anti Social Media', 'Gone Too Soon', 'Eye of the Storm', 'Magic', 'Wicked', 'Freedom' and 'Little Bit Faster'.
You can watch Angeles' video to title track 'Fire It Up' right here at RAMzine.