"None of our previous albums blends music and lyrics into as tight a unit as Impact Is Imminent," enthused Anvil singer/guitarist Steve 'Lips' Kudlow on the fourteen songs on the group's recently released new album, their nineteenth to date, from which they've just issue a new single and video with 'Ghost Shadow'.
"Everything comes together homogeneously," he began to explain. "As a result, the new material sounds monolithic, right down to the very last details, both in terms of rhythm and harmonies. In the past, our studio sessions were sometimes like a little like jumping in at the deep end, with us having to improvise a lot and making decisions at short notice.
"Working on Impact Is Imminent, not only was there plenty of time for the songwriting process in the run-up to the recordings, but I also had the leisure to put all my ideas to the acid test and work on them until they were perfect."

Naturally, this ideal creative situation was partly due to the pandemic: Like most of their music industry colleagues, Anvil found themselves cut off from the rest of world for months on end. Concerts had to be cancelled at short notice, tours postponed indefinitely. So, Kudlow was stuck in his home studio, with his guitar and vocal mic as usual, but he had all the time in the world to work on Impact Is Imminent at his leisure – although this in itself cannot explain how this all came about. "Obviously, every word on Impact Is Imminent is in the right place, the lyrics suit the music perfectly. It must have been one of those magic moment," he declared sanguinely.

Of the tracks, 'Ghost Shadow' is typically Anvil at the band's full pedal-to-the-metal mode, featuring extraordinary harmonies and a strange, dark ghost train atmosphere. 'Bad Side Of Town', 'Fire Rain' and 'Lockdown' see the band adding an aggressive attitude and persistent drive. 'Wizard`s Wand' has special significance, as Kudlow explaineed:
"Originally the number was called 'Give Me The Goods' and went "Give me good music, give me the goods". But, somehow I wasn't happy with that. I closed my eyes, concentrated on the music and listened to my subconscious.
"Suddenly the line "The wizard's wand with just a wave, the wizard's wand all of us to save" came to my mind. Out of nowhere, the whole message was there: What would I actually do if I was a wizard? I'd change the world for the better! Once I'd found the theme, 'Wizard`s Wand' was finished in ten minutes flat."
On the other hand, Kudlow doesn`t want to give too much away about the two instrumentals 'Teabag' and 'Gomez', stating:"In this constellation, these numbers are an absolute novelty. At least I haven't heard anything like them."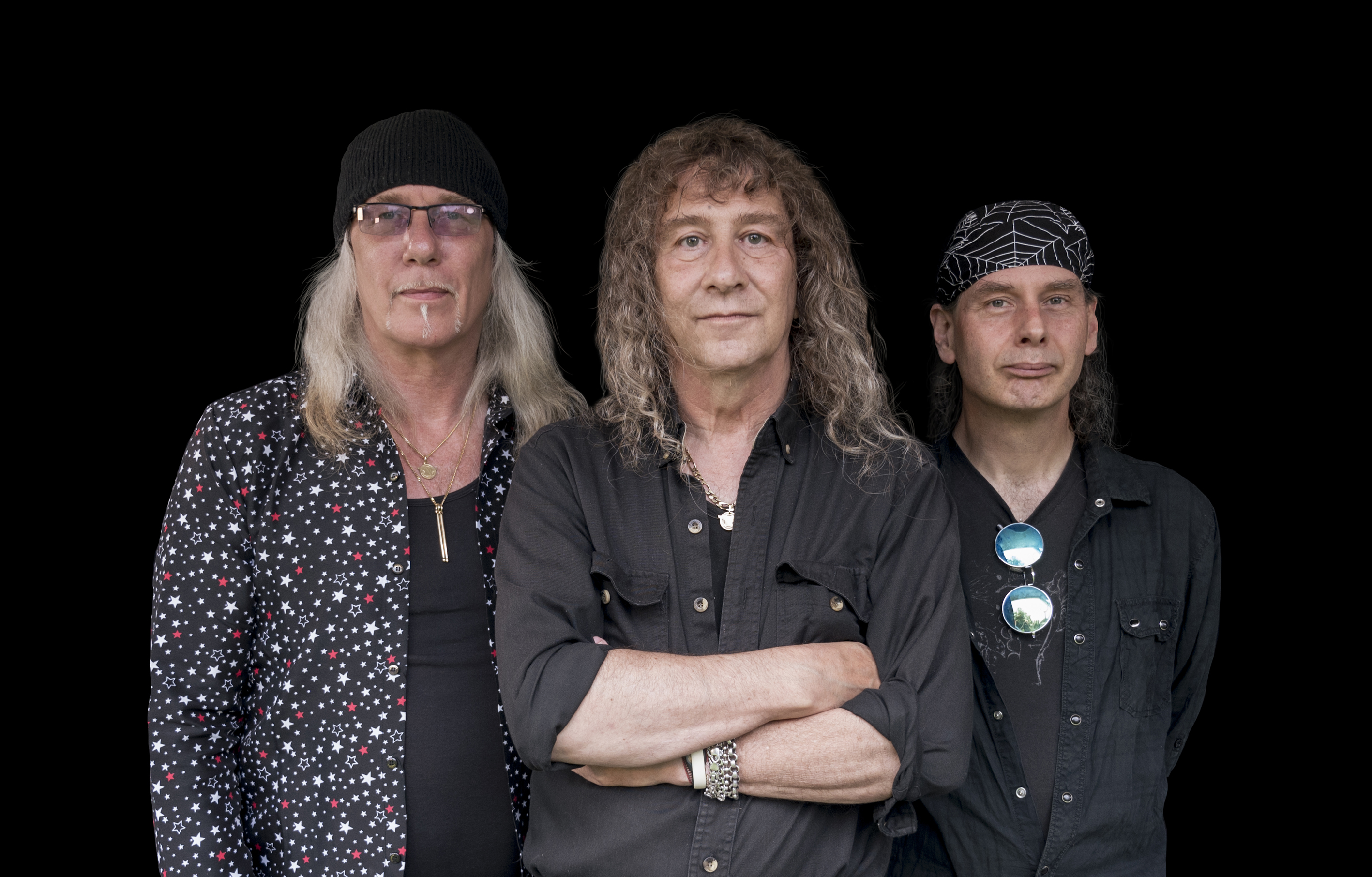 Impact Is Imminent, released on CD, vinyl and digital formats by AFM Records from here.You can check out the video for 'Ghost Shadow' here at RAMzine and catch the band when they tour the UK in October.
Anvil UK 2022 Tour Dates:
1st Oct, Bannermans, Edinburgh
2nd Oct, Trillians, Newcastle
3rd Oct, The Parish, Huddersfield
4th Oct, The Live Rooms, Chester
6th Oct, Asylum, Birmingham
7th Oct, The Key Club, Leeds
8th Oct, Voodoo, Belfast
9th Oct, Grans Social, Dublin
11th Oct, The Crew/Queens Hall, Nuneaton
12th Oct, The Waterfront Studio, Norwich
13th Oct, O2 Islington, London
14th Oct, Red Lion, Machynlleth, Wales
15th Oct, Sin City, Swansea
16th Oct, The Cobblestones, Bridgewater
18th Oct, The 1865, Southampton
19th Oct, The Anvil, Bournemouth