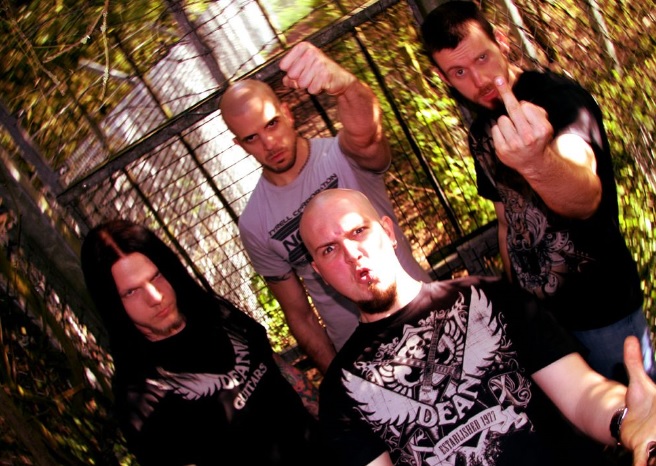 Arceye have released the final studio diary from the recording of their upcoming album, At First Light.
This video takes fans through the final recording stages as well as taking a look at the design of the album's artwork by drummer, Craig Mackay. The band commented:
"This is the final video which shows us setting up our own mobile Pro Tools setup to record guitars, bass and vocals. We recorded everything at a few locations including our practice room. Doing it this way meant that we could take our time and get the performances we wanted without the pressure of daily studio costs. When we had finished we sent it all off to Scott Atkins (Sylosis, Cradle Of Filth, Amon Amarth, Gama Bomb) at Grindstone Studios to re-amp, mix and master it."
Check out the video below!
Arceye will release At First Light on August 7th via Hostile Media.