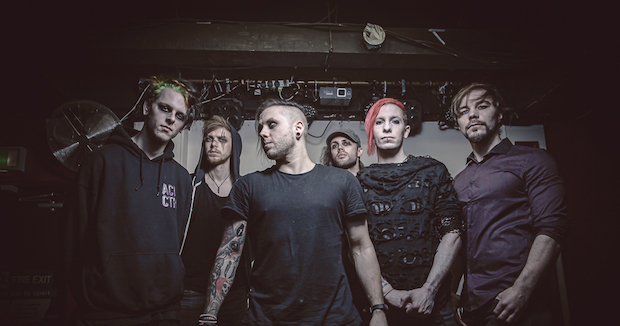 After a short hiatus, New Grave leaders Ashestoangels have revealed they are releasing a new collection of songs under the title The Midnight Society – submitted for your approval…
With a slightly new line-up, this is described as a darker, stronger and stranger version of goth-punks Ashestoangels. Vocalist Adam Crilly had this to say:
"This is the sound we hear in our heads when we think about Ashes. Ugly and beautiful and with a story to tell, we want people on this journey with us. This is the soundtrack".
Aptly released on Friday the 13th (of March). Just before their headline UK tour. Dates below:
18 March – The Bunkhouse – Swansea*
19 March – London – 229 The Venue*
20 March – Satan's Hollow – Manchester*
21 March – The Parish – Huddersfield*
22 March – The Fulford Arms – York*
(*With A Night Like This)
Keep an eye out for a full review of The Midnight Society, and an interview with Ashestoangels. Until then check out their classic 'Down We Go'