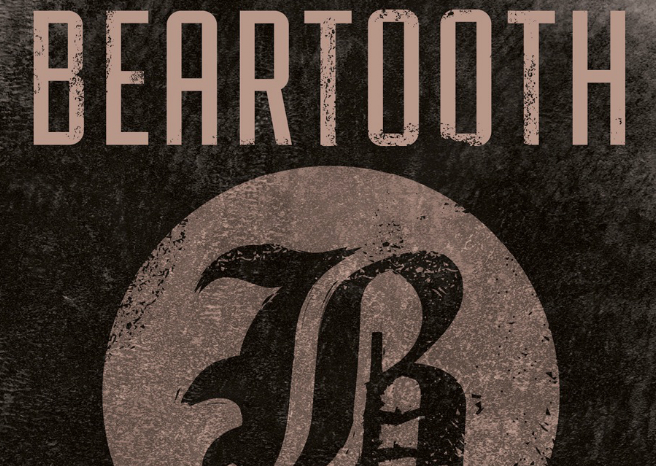 Life only offers so many things metal, and then only a select few of those are metal as fuck. Its safe to say that Bears are pretty high up on that list. Thats why BEARTOOTH are taking the metal world by storm! With their debut album 'Disgusting', available now on Red Bull Records making its presence known. Their first European Headline tour is fast approaching, and its supporting acts have just been announced! Known for their enegertic sound and exciting live shows, BEARTOOTH, fronted by ex- Attack Attack, Caleb Shomo, is driven by the gritty sounds of guitar and bass, loud drums and deliberately forceful vocals!
Accompanying them on this cross country romp is Lincoln rockers CLIMATES and Sheffield bruisers DEAD HARTS with their critically acclaimed new album 'Cult For The Haggard Youth' which was release July 21st on Transcend Music! A high octane, angular writing style a truly guttural experience!
The 10 date tour which begins in Belgium, moving across Europe to Germany, and France then ending in the UK with the final date in Leeds is unmissable! With tickets on sale and priced at £8 regionally and £9 in London and EU shows are €12 and €13 in Paris! You'd have to be mad to miss this!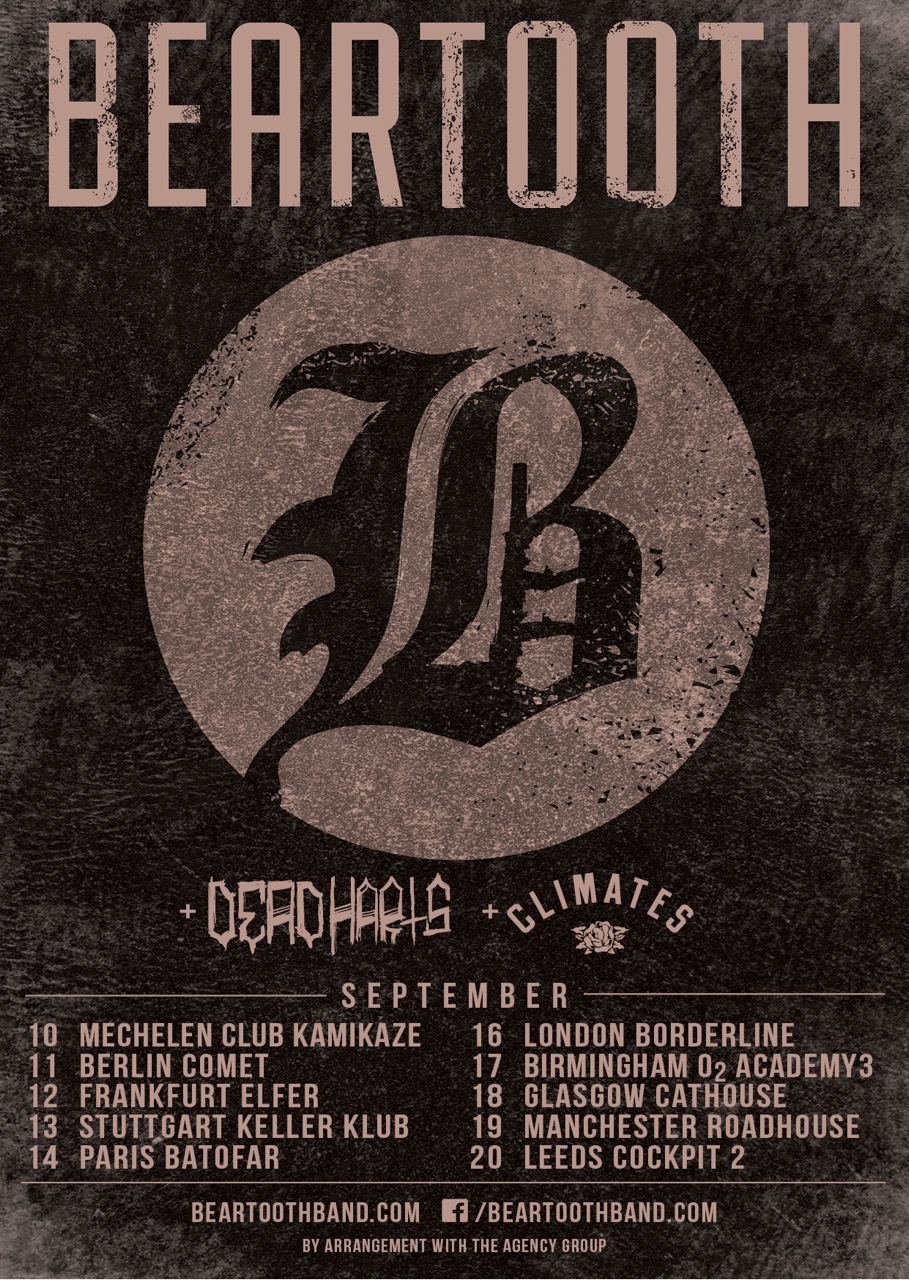 …