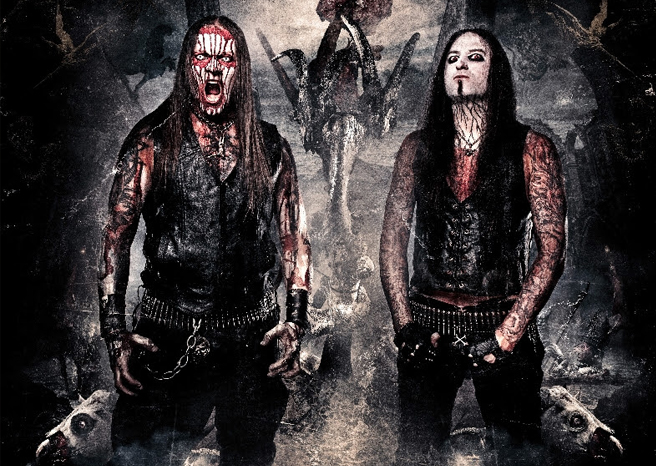 Fans of Austrian extreme blackened death metal giants Belphegor will now be pleased to hear that they have now released a studio trailer from their forthcoming album 'Conjuring the Dead'. New track snippets can be viewed when watching the trailer:

This is the band's tenth studio album which will be released shortly on August 11th on the Nuclear Blast Label, after a three and a half year gap since the band unleashed their highly acclaimed last album 'Blood Magick Necromance'. The new album was recorded at Mana Studios in Florida under the watchful eyes of Erik Rutan associated with such bands as Cannibal Corpse and Goatwhore. The artwork has been superbly created by Greek artist Seth Siro Anton, also responsible for the album art on 2006's Pestapokalypse IV.
The band have been plagued with blackness since the near death experience of Helmuth Lehner (born 7 December 1968 in Korneuburg, Lower Austria) which caused the band to cancel several of their shows in 2011/12 Lehner is the frontman/guitarist and the only original member of the band that was once called 'Betrayer'.
Now ready to make a dramatic comeback Belphegor are stronger, on the pulse and ready to kick some black metal ass! Set for release in North America on August 5th, in Europe on August 8th, and the U.K. & France on August 11th, the track listing for 'Conjuring the Dead' is as follows: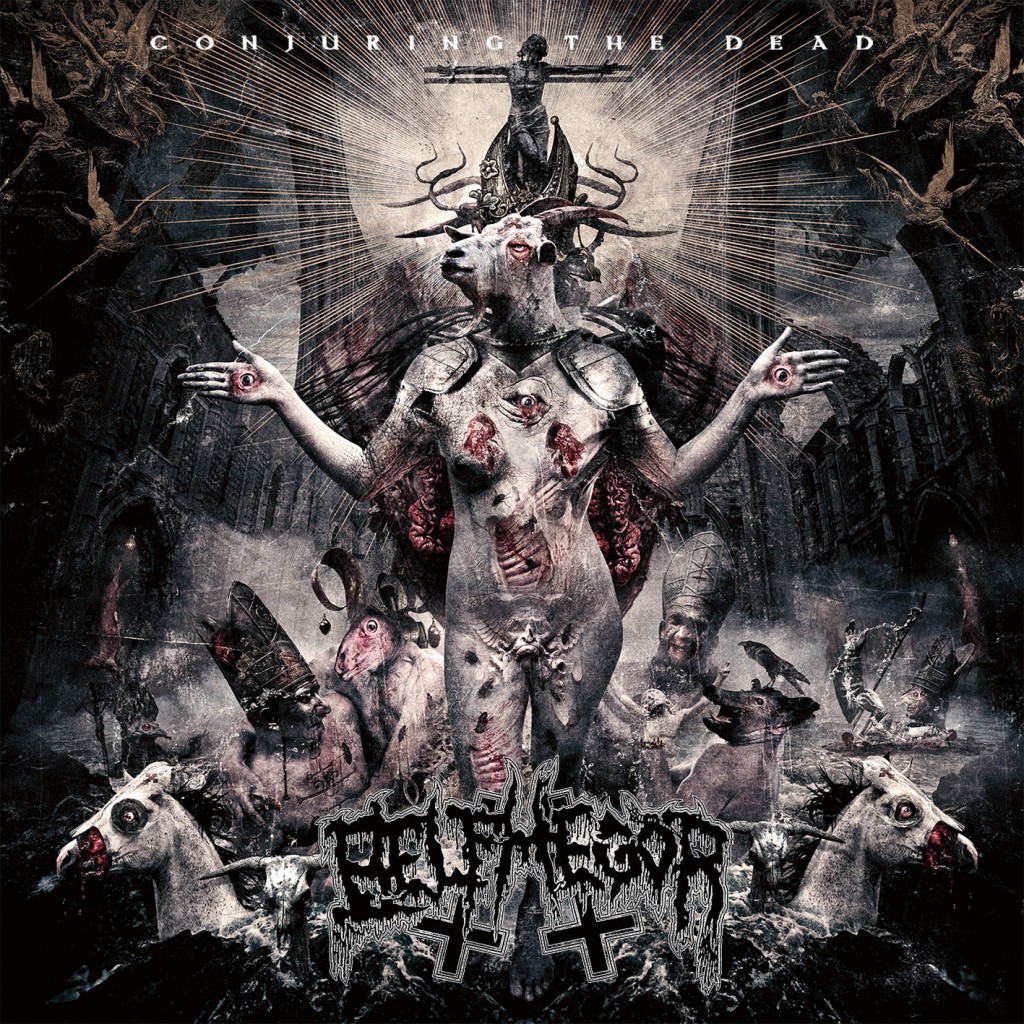 Gasmask Terror Conjuring the Dead In Death Rex Tremendae Majestatis Black Winged Torment The Eyes Legions of Destruction Flesh, Bones and Blood Lucifer, Take Her! Pactum in Aeternum