Black Star Riders have announced new bass player Robbie Crane, following the departure of Marco Mendoza. Marco, a founding member of Black Star Riders, has decided to pursue other projects after potential conflicts in schedules.
Marco Mendoza said "I loved my time in Black Star Riders and want to thank all the fans for making the last year on road so successful. I am sorry to be leaving the band but I feel it's time for me to pursue other avenues, some of which I have already been working with, all of which I am very excited about. I wish the guys all success in the future and I am very happy that my friend Robbie Crane will continue to blaze with BSR".
Marco confirms that he will be leaving the band at the end of the bands current US tour, on the 22nd June.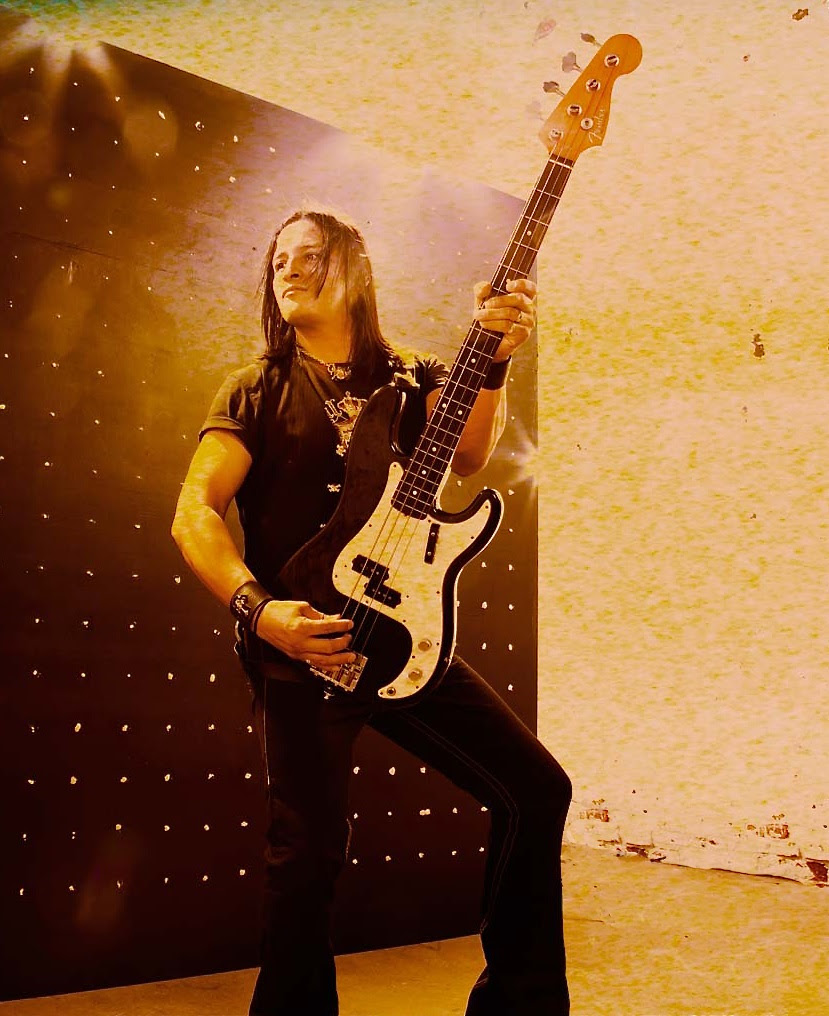 Black Star Riders guitarist Scott Gorham says "I am very sad to see Marco go. We have been together in a band now for almost 20 years and Marco is my brother and we wish him well for the future. It's an amicable parting of ways and we all respect that Marco wants to do other projects outside of Black Star Riders and there just isn't time to do both".

Ricky Warwick (vocals) also commented saying "Marco will always be part of the BSR family and a true friend of ours. We are very happy to introduce Robbie Crane to everyone as the new BSR bass player. The guy killed the audition and we can't wait to get on stage with him on our Euro run starting mid July and then of course in the studio in the Autumn for the recording of the second Black Star Riders Record".

Final comments from the new bassist, Robbie Crane "I am very excited to be a part of the Black Star Riders family. As a long time fan of their music, I am thrilled to be a part of the band".
The Band then head into the studio to record the follow up to the 2013 release 'All Hell Breaks Loose' for Nuclear Blast Entertainment. The album, as yet untitled, will be scheduled for release in February 2015, with European and US tours to follow with other territories the band has not played as yet the first time around.
 Tour Dates
Black Star Riders (Featuring Ricky Warwick – Vocals, Scott Gorham & Damon Johnson, Guitars, Jimmy DeGrasso – Drums and Robbie Crane – Bass) play the following dates in July and August :
July 18th – UK – Holmfirth, Picturedrome July 19th – UK – Eddw Vale, Steelhouse Festival July 20th – UK – Brighton, Concorde 2 July 22nd – UK – Northampton, Roadmenders July 23rd – UK – Leicester, Academy July 24th – UK – Guildford, G Live July 25th – Germany – Bochum, Zeche July 26th – Sweden – Falkenberg, Falkenberg RockFest July 27th – Germany – Berlin, C-Club July 29th – Germany – Munich, Free & Easy / Backstage Werk July 30th – Germany – Saarbrucken, Garage July 31st – Germany – Geiselwind, Bike & Music Weekend August 1st – Germany – Wacken, WOA Festival August 2nd – Sweden – Rejmyre, Skogsrojet Festival August 3rd – Sweden – Helsingborg, Tivoli August 5th – UK – Preston, 53 Degrees August 6th – UK – Buckley, Tivoli August 7th – UK – Birmingham, Asylum August 8th – Sweden – Gavle, Getaway Rock Festival August 9th – Norway – Alesund, Back in the Fields Festival