UK rock band BlitZ release a Christmas single  on  Friday 4th December and invite fans to donate to Cancer Research UK before they download 'I Believe In Xmas (Do You Believe In Rock And Roll)'. 
Sometimes there's a million reasons not to do something, so when BlitZ decided to record a Christmas song in aid of Cancer Research UK, they thought let's show the world that the rock community is full of cool people who want to make a difference, they knew it was the right thing to do.
The song is intended as a rallying call to try and help and send out a lifeline to people fighting Cancer and the awesome NHS.

Every song has a story and this song's story is about never giving up and never giving in. First diagnosed in 2012 with non-Hodgkinson's low-grade follicular lymphoma, that is a treatable but not curable blood cancer and also cancer in the bones and bone marrow, Gail Corden (wife of Stuart Corden lead vocalist and bass player in BlitZ) began her first chemotherapy treatment in April 2015. After being carefully monitored for three years, Gail was in remission for nearly five years. The cancer returned in June of this year and a further course of chemotherapy was commenced in July and is currently on-going.

BlitZ decided to return to the studio and record a Christmas song, a rallying call to raise money for Cancer Research UK and throw some positivity out into the universe at these dark times. This song is in no way a compromise or sell out, and intended to express the true spirit of rock and roll.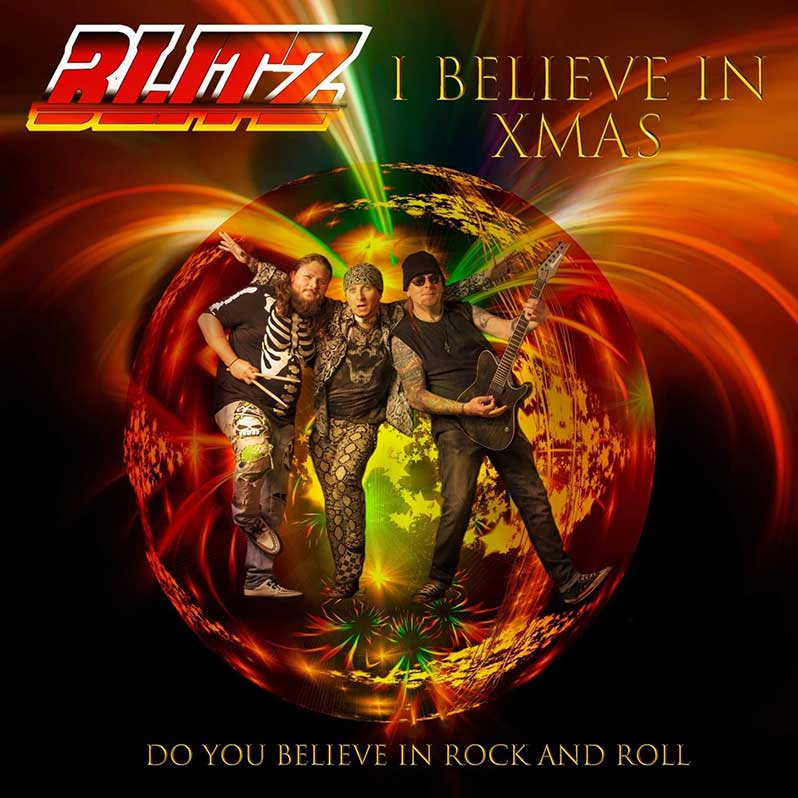 Rebecca Elphick, Local Fundraising Manager for Cancer Research UKsaid: "Cancer Research UK's vision is to bring forward the day when all cancers are cured. Thanks to our supporters, like BlitZ, our pioneering work into the prevention, diagnosis and treatment of cancer has helped save millions of lives.
"In the 1970s, less than a quarter of people with cancer survived. But over the last 40 years, survival has doubled – Today half will survive. Our ambition is to accelerate progress and see three-quarters of people surviving the disease by 2034. However, COVID 19 threatens to severely impact our cancer research and making our ambition of improving cancer survival to 3 in 4 by 2034 more difficult. Unfortunately, COVID 19 has hit our fundraising hard and we're predicting a drop in income of £160million this year.
"As the pandemic continues, our need for support has never been greater. Vital research has been paused and we have already been forced to make £44million of cuts to research spend this year, and we'll need to reduce the amount of research we fund annually. However, we will adapt and continue to fund the best scientists in the UK. Your support and donations will help us achieve this."
Thus, watch a preview to BlitZ's video for 'I Believe In Xmas (Do You Believe In Rock And Roll)' right here at RAMzine, then donate here and go download the single to share out load with the neighbours!