Rising American roots rock star Caitlin Krisko And The Broadcast has been announced as support on Robert Jon & The Wreck's forthcoming September UK tour, this news dovetailing with the releases of latest single, 'Operator', out now.
The single is a retro throwback track reminiscent of the soul and rock that stormed the charts bac in the 1960s, with modern production and an infectious chant-like chorus.
Krisko delivers a skilled and assertive vocal performance, dripping with swagger and rock power. The song tells the story of a woman who finds her partner has been hiding another relationship across town, then calls the operator to connect with her partner's other victim to join forces for revenge.

Born in Detroit, raised in New York City and currently living in Asheville, North Carolina, Caitlin Krisko has been influenced by the sounds of East Coast rock and roll, Motown and roots music. She has been touring America and Europe relentlessly with her own brand of roots rock. Her band features Aaron Austin(Guitar, background vocals), Michael W. Davis(Drums), William Seymour (Bass, background vocals) and Tyler Householder (Percussion).

Caitlin Krisko And The Broadcast has shared the bill with artists such as Mavis Staples, Marcus King, Blackberry Smoke, The Avett Brothers and Greta Van Fleet.

Last fall, the band released 'Haunted by You', that topped Spotify's "Blues Ballads" playlist, garnering critical acclaim for its soulful blues and Krisko's captivating performance.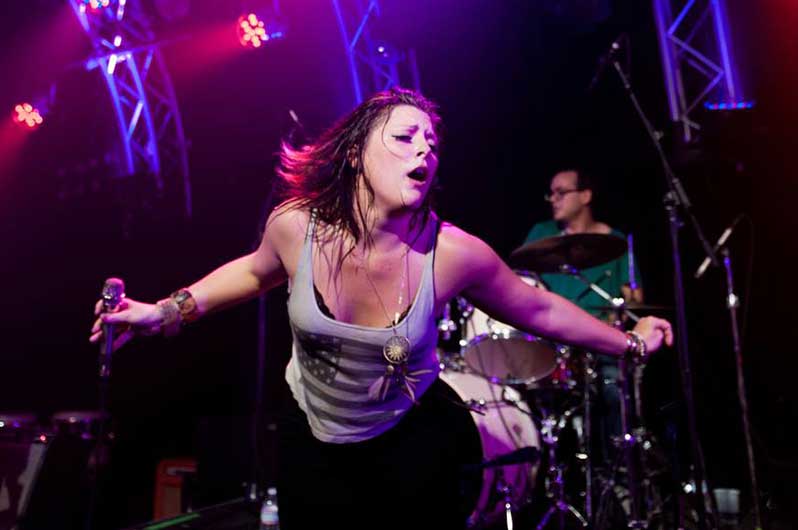 The band has worked with producers such as Eric Sarafin (Ben Harper, Foreigner, Barenaked Ladies),Jim Scott and (Red Hot Chili Peppers, Tedeschi Trucks Band, Johnny Cash, Grace Potter) while also releasing 2020's album Lost My Sight working hand in hand with legendary session giants; previous member of Tedeschi Trucks Band, and David Bowie's Blackstar Tim Lefebvre and current TTB drummer Tyler 'Falcon' Greenwell.
'Operator' is available on all streaming platforms here, and is accompanied by a music video that can be viewed right here at RAMzine.