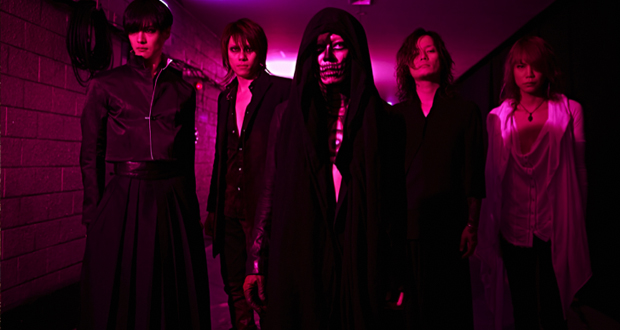 May looks to be an exciting time for my fellow metal heads as internationally respected Japanese metal band DIR EN GREY have announced a set of dates for their European tour in 2015. Expect to have your mind blown with pain, human suffering, anger, frustration and alienation across Europe starting in Poland and culminating in the Netherlands. During this tour there are two very special nights in London at the O2 Academy. Check your dairy and pencil in the dates below.
18th May – Pogresja, Warsaw, Poland
20th May – Astra, Berlin, Germany
21st May – Nur Gültig In Verbindung, Dortmund, Germany
23rd May – O2 Academy Islington, London, UK
24th May – O2 Academy Islington, London, UK
26th May – Le Bataclan, Paris, France
27th May – De Effenaar, Eindhoven, Netherlands
Since 1997, DIR EN GREY have become a huge name in the Japanese rock scene, Identifying with the youth of Japan and are finding their way into the darkest corners of the world. Their first year in the music business saw them rise from a top ten single and selling out 12,000 capacity venues to one year later having three singles simultaneously in the top 10, and they only seem to be getting stronger each day since!
Their flexibility and musical development guaranties each album is unique and not just compared with their discography, but compared with anything else you've ever heard. Having a fan base consisting of Goths, metal heads, rockers and punks, DIR EN GREY find themselves standing out in the crowd of what is the international rock scene and have managed to become as big as they have threatened to be since entering the world of rock beyond Japan.  
We suggest if you have not heard of DIR EN GREY now is a good time to fire up your browser and visit them on the World Wide Web:
http://direngrey.co.jp/english/top.html