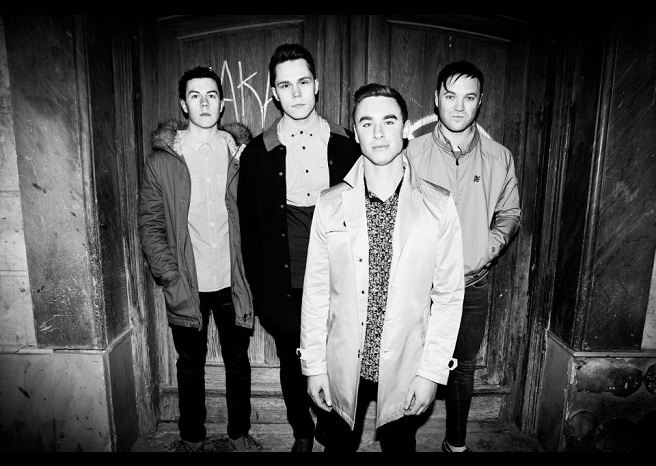 Rising British rock group Don Broco have revealed the next single from their debut album Priorities. Fancy Dress will graciously be released for free on February 4th via Soundcloud.
Frontman Rob Damiani commented on the meaning of the song: "I personally HATE fancy dress parties. They are way too much effort, and after about an hour most people have changed out of what they've come as, and everyone is too wasted to care anyway. This song's about the kind of parties that get a little out of control, leaving you feeling absolutely destroyed after all the fun is over."
Alongside the release of the single Don Broco will be embarking on their first headlining tour of the UK. They will be joined on February and March dates by Mallory Knox and Hey Vanity. Many of the shows have already been upgraded, sold out or both! Extra dates have been added in April due to extraordinary demand as well as appearances at Hit The Deck Festival.
Tour dates as follows:
February
18 – Arts Centre – Norwich (Sold Out)
19 – O2 Academy2 – Birmingham (Upgraded + Sold Out)
20 – Joiners – Southampton (Sold Out)
21 – Underworld – London (Sold Out)
22 – The Haunt – Brighton (Sold Out)
23 – White Rabbit – Plymouth
24 – Clwb lfor Black – Cardiff (Sold Out)
26 – Cockpit – Leeds (Upgraded)
27 – Corporation – Sheffield
28 – O2 Academy2 – Newcastle (Sold Out)
March
1 – Cathouse – Glasgow (Sold Out)
2 – O2 Academy2 – Manchester (Upgraded)
April
13 – 53 Degrees – Preston
14 – Slade Rooms – Wolverhampton
16 – Concorde2 – Brighton
17 – O2 Academy2 – Oxford
18 – Koko – London (Sold Out)
20 – Hit the Deck Festival – Bristol
21 – Hit the Deck Festival – Nottingham
Tickets are available from here.
Don Broco's debut album Priorities has been released to critical acclaim and earned them a 1# spot on the official UK Rock chart. You can purchase Priorities physically or digitally from here.