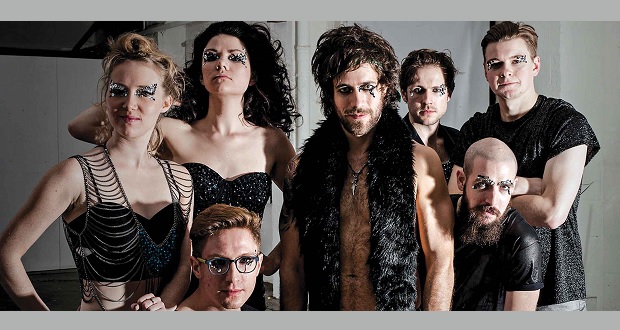 Felix Hagan & The Family are a seven piece band from the UK that is one part Hedwig, one part vaudeville, one part Rocky Horror and equal parts amazing. They are incredibly theatric and they have a huge sound and amazing presence. They have released the video for their new single 'Hey I Want You', the latest single to be taken from their forthcoming debut album 'Attention Seeker' released on November 24th.
The new song is a huge celebration of extravagant rock 'n roll and plays as if Queen starred in The Rocky Horror Picture Show. The video captures Felix Hagan & The Family performing at glitter-smacked underground party.
Felix and his band's on-going mission is to cram British pop music with the exuberance and majesty of grandiose, flamboyant rock 'n roll. Felix Hagan is a performer and a storyteller and the music seems to be made to create an experience and take you on a journey that helps you escape the mundane and the soul crushing existence that this world can sometimes be.
You can watch their brand new video here –
Regarding the single Felix says,
"This is a noisy hymn to the people we love, a fast-paced, growling, glittery beast to brighten your eyes and grab you by the throat. Take a hold of that person you adore, and let's dance."
They have also recently supported Frank Turner on tour, who is an outspoken fan and has said about the band, "Within about 20 seconds of them taking the stage, I was sold, a total convert, a newly-signed-up member of cult."