Z2 COMICS ANNOUNCES THE FIRST-EVER OFFICIAL FREDDIE MERCURY GRAPHIC NOVEL– LOVER OF LIFE, SINGER OF SONGS.
Z2 comics have proudly partnered up with the Universal Music Group to honour the late rock icon Freddie Mercury in an all-new graphic novel depicting his life, music, and words.
The first of its kind, Freddie Mercury: Lover of Life, Singer of Songs, will guide readers on a journey through the late singer's life. The Graphic novel will be told in Freddie Mercury's own words; it will give fans a true insight into the singers legacy.
Freddie Mercury is universally recognised as one of the most outstanding performers in the history of rock music. He has definitely lived up to his promise that he would become "a legend". His action-packed life took him as an art student, triumphs as the lead vocalist and creative voice behind Queen and as a successful solo singer and songwriter in the 80s.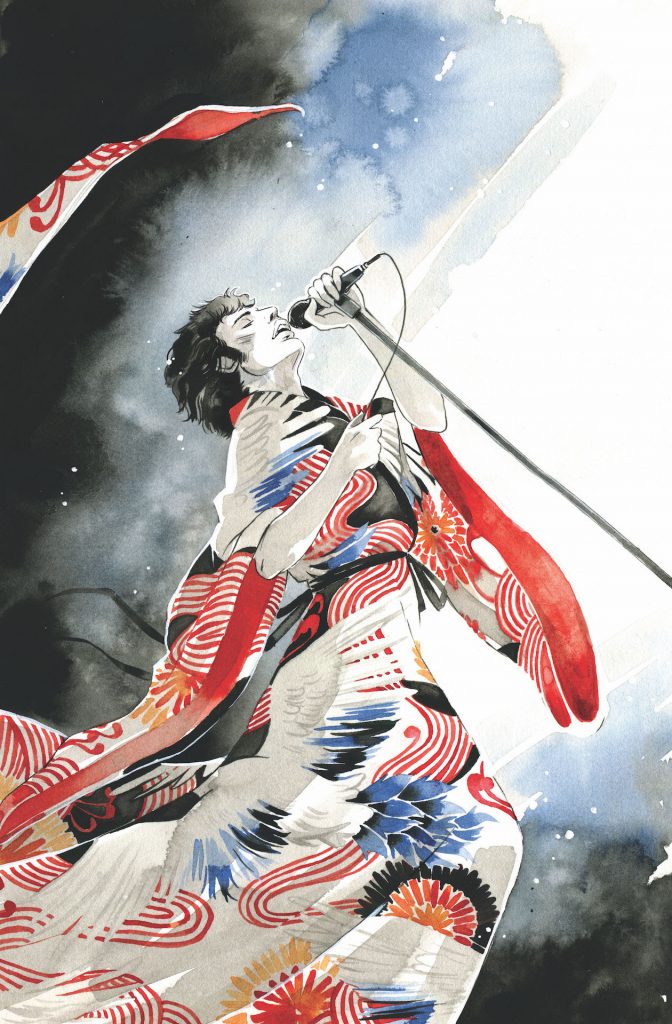 The graphic novel is a follow up to the Oscar-winning 2018 film Bohemian Rhapsody and is also inspired by the Biography book Freddie Mercury: A Life, In His Own Words. Tres dean, the writer of the upcoming graphic novel, aims to depict all of Mercury's life experiences that helped shape Freddie Mercury into a global sensation. The Graphic novel will make for a great addition to bookshelves of Freddie mercury fans across the globe.
Freddie Mercury: Lover of Life, Singer of Songs, is currently available for pre-order in standard 136-page softcover ($19.99) and hardcover ($29.99) editions. The novel will also be available exclusively through Z2 in a special hardcover deluxe edition for $99.99, complete with an exclusive vinyl LP and limited edition prints by Sarah Jones, Kyla Smith, and Sanya Anwar.
Make sure to reserve your copy today!