Italian symphonic death metallers, Fleshgod Apocalypse, have revealed all the details for their new album as well as some UK tour dates.
Labyrinth will be the group's 3rd studio album and follow-up to 2011's Agony. The album has been said to "hone in on the band's unique traits giving fans everything they could hope for and more." Band member Tommaso Riccardi commented on the concept for Labyrinth:
"The concept of this album is based on the myth of the Labyrinth of Knossos and every character related to it. We focused on the philological aspect in order to represent all the elements of the classic world and, through a manic and meticolous research, we managed to create a  metaphor with our times, as the maze can be associated with the endless search for what we really are. We're sure you will be stunned by this as much as we are."
Check out the artwork and track listing below!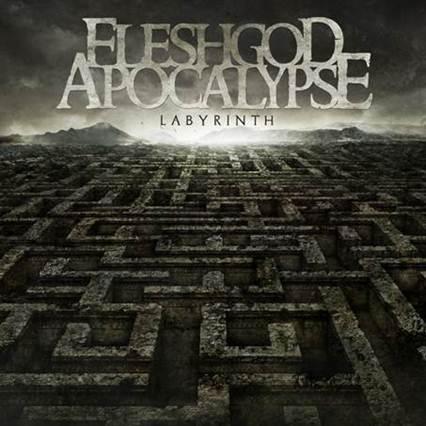 1 Kingborn
2 Minotaur (The Wrath of Poseidon)
3 Elegy
4 Towards The Sun
5 Warpledge
6 Pathfinder
7 The Fall Of Asterion
8 Prologue
9 Epilogue
10 Under Black Sails
11 Labyrinth
The boys will also be coming to the UK this October for a short tour. Check out the tour dates below!
October
05 – Exchange – Bristol
06 – Roadhouse – Birmingham
07 – Central Dome – Liverpool
09 – Ivory Blacks – Glasgow
10 – Snooty Fox – Wakefield
12 – Parish – Huddersfield
Tickets are available now. Fleshgod Apocalypse will release Labyrinth on August 19th in the UK via Nuclear Blast Records.