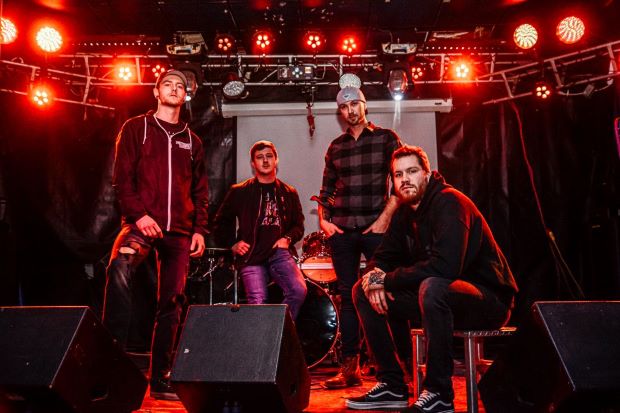 Canadian hard rock powerhouse, Fortunate Losers release their new single 'Fascist', out now on Golden Robot Records.

Contrasting with previous single, 'Tidal Waves', 'Fascist drives the band into a more deep, intense ballad-esque state, with Devon Cox's vocals cutting through, and the band's versatility in evidence.
The band was formed by vocalist and guitarist Devon Cox and bassist Brent Boileau.  Along the way they added guitarist Brad Giffen and drummer Alex Wheeler. Powered by their first, full-length album, Cut Teeth, released in 2018, they began expanding their live performances throughout Canada, leading onto 2019's Send Help album.
You can stream new single 'Fascist' here: here and watch the video to it right here at RAMzine.