Swedish rockers Ghost B.C. have announced a new covers EP.
The new EP, titled If You Have Ghost, was produced by the mighty Dave Grohl and features covers from the likes of fellow Swedish music icons ABBA amongst others as well as a live version of Secular Haze taken from their most recent album, Infestissumam. Stream the title track from the EP below!
Check out the artwork and tracklisting below!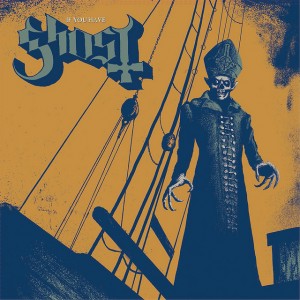 1. If You Have Ghosts (originally recorded By Roky Erickson)
2. I Am A Marionette (originally recorded By ABBA)
3. Crucified (originally recorded by Army Of Lovers)
4. Waiting For The Night (originally recorded By Depeche Mode)
5. Secular Haze (recorded live at Music Hall of Williamsburg, Brooklyn)
If You Have Ghost is due for release November 19th.