"After many years of discussion, it is with great pleasure, we can confirm that San Fran Rockers Night Ranger will take a rare trip north and headline Europe's biggest residential AOR festival – HRH AOR 3" confirm the HRH Team.
Beginning in the 80s, Night Rangers have sold over 10 million records, and have an extensive back catalogue featuring over 10 studio albums. The Hard Rock band are likely to play an impressive set, see their video for 'Don't Tell Me You Love Me' below.

Be quick with tickets as HRH AOR 3 is down to it's last 81 rooms! To book, ring Fleur on 0203 287 6684 or book online at www.hrhaor.com/tickets.
The festival takes place at its HRH Base @ Hafan y Mor, Pwllheli, North Wales on the 12/15th March. The current AOR Festival line-up is as follows:
– Night Ranger – FM – DARE – The Poodles – Starz – Vega – Eclipse – Casablanca – Crazy Lixx –  -Psycho Kiss – Tainted Nation –
More to be announced soon!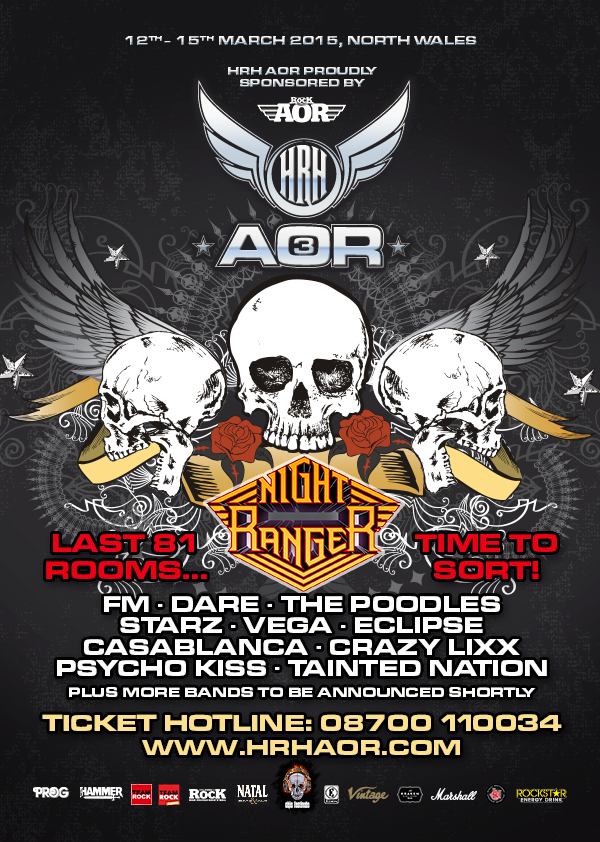 Video: Night Ranger "Don't Tell Me You Love Me" – NAMM 2011 with Taylor Guitars