The legendary Rick Wakeman formerly of prog rockers YES, has just been announced as headline for HRH Prog next spring. Rick has also been associated with Strawbs, Bowie, Juniors Eyes, and Black Sabbath. Rick has also guested on over 2000 records for such amazing artists as Marc Bolan, Lou Reed & Donavan. He is a keyboard legend – Check out the video below, you simply must watch it!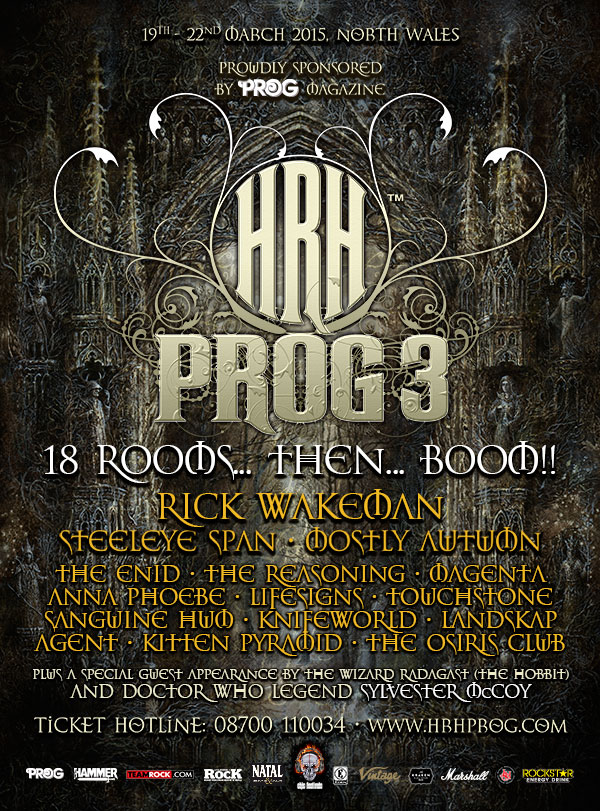 HRH Prog 3 are also pleased to welcome the addition of Magenta, Knifeworld, Landskap, Agent, Kitten Pyramid and The Osiris to join this exceptional bill.
Rick Wakeman Magenta Knifeworld Landskap Agent Kitten Pyramid The Osiris
HRH Prog The line-up so far
Rick Wakeman Steeleye Span Mostly Autumn The Enid The Reasoning Magenta Anna Phoebe Lifesigns Touchstone Sanguine Hum Knifeworld, Landskap Agent Kitten Pyramid The Osiris Club
For more details and tickets go to wwwhrhprog.com or for tickets call 08700 110034.