Canadian rock band Glass Tiger, best known for their 1986 UK Top 40 hit single 'Don't Forget Me (When I'm Gone)' and 1991's 'My Town' featuring Rod Stewart, return to the UK for the first time in 27 years to play two rare concerts. The band last came to the UK when they supported Roxette on their 1991 nationwide UK tour.
Glass Tiger will play the University of London Union on Friday 19th October, followed by the Rockingham Festival at Nottingham Trent University on Sunday 21st October. Tickets for the University of London concert can be booked from Eventbrite, Eventim, and Gigantic, while those for the band's Rockingham Festival performance are available from Ticketsource.
The band still features original members Alan Frew on vocals and guitar, Sam Reid on keyboards, Al Connelly on guitar, and Wayne Parker on bass, plus long-time drummer Chris McNeill who joined in 2000.
Earlier this year Glass Tiger celebrated their 30th anniversary by releasing a new album going by the numerical title of 31. The record includes two new songs and re-imagined recordings of all their hit singles. You can listen to the album by clicking here.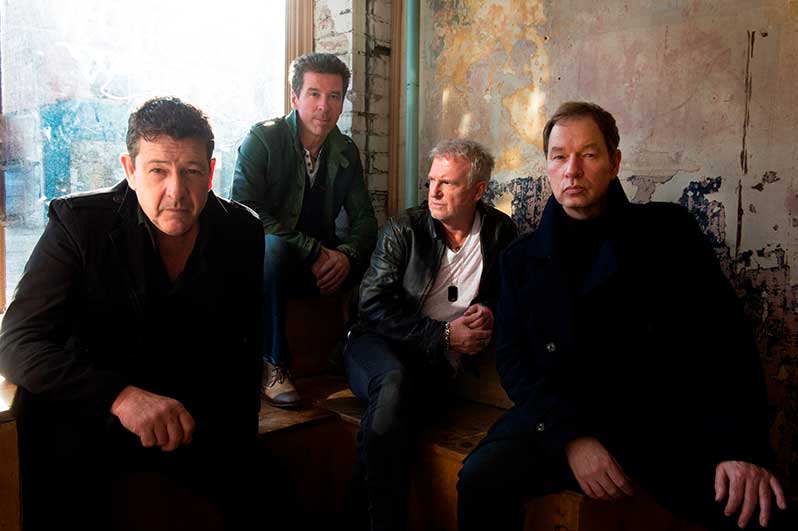 "We had so much fun doing this album," says Sam Reid. "We're a rock band! Even if we're getting a little older, we don't want to mellow out. We still love cranking it up. The records will still have an edge to them, but they'll always have a tinge of where we're at right now."
Glass Tiger's 1986 debut album, The Thin Red Line, reached quadruple-platinum sales in Canada and spawned consecutive Juno Award-winning singles 'Don't Forget Me (When I'm Gone)' and 'Someday'. Both were Top 10 pop hits in the U.S.A, and earned them a Grammy nomination for Best New Artist.
This was followed by arena tours around the world with bands like Journey and in 1987 supporting Tina Turner on her UK tour. In Canada, the band would continue to have hit singles with the likes of 'I'm Still Searching', 'Animal Heart' and 'Rescued (By the Arms of Love)'  – All of which make an encore appearance on their latest album 31.
GLASS TIGER OCTOBER 2018 UK TOUR DATES
University of London Union  Friday 19 October
Rockingham Festival Sunday 21 October