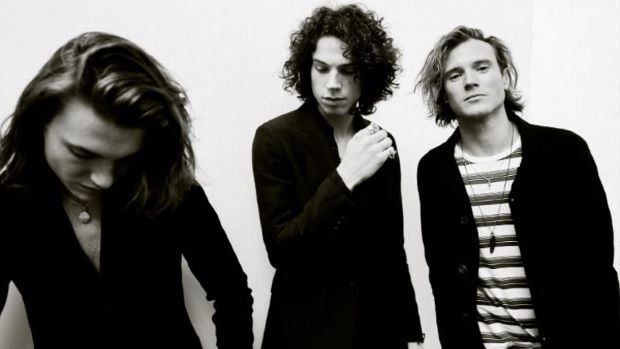 London based alternative rock trio Ink. has signed a worldwide record deal with Bread & Butter Records, part of the Golden Robot Global Entertainment Group.
Bursting onto the UK scene in 2018, Todd Dorigo (Vocals) and Corey Alexander (Drums) alongside Dougie Poynter of McFly fame released atmospheric alt-rock debut EP Heaven prior to heading out on a sold-out UK tour, followed by a European tour supporting Marilyn Manson.
Since then there's been an amicable parting of the ways with Poynter, with Elliot Morgan subsequently joining on bass and new management coming on board with this new record contract.
"We are pleased that the roller coaster nature of Ink. has now found a home. The team blossoming around us is hugely encouraging as a band." Dorigo commented on these recent events.
Ink. are back in the studio putting the finishing touches on their second EP. You can stream their debut on  Spotify.