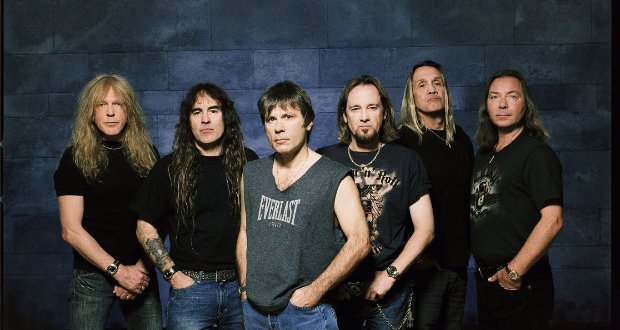 Parlophone records will continue to release albums from Iron Maiden's back catalogue on Digipak CD as part of  The Studio Collection -Remastered. This will now include Powerslave, Somewhere In Time, Seventh Son Of A Seventh Son, and No Prayer For The Dying.
These titles will be released on March 22nd. These re-masters supersede all previous versions and all titles will now be available on streaming services.
One CD from each batch of releases will also be optionally available in a specially art-worked box, including a 1:24 scale figurine and exclusive patch. In the March 22nd batch, this will be Somewhere In Time (see image below)
Bassist and founding member Steve Harris had this to say: "We've wanted to revisit these for a long time and I was delighted with the remastering we did in 2015. I thought it was the best that our albums have ever sounded and it was only right that we made them available on CD now too."
The rest of the collection will also be released later this year.