Fresh off a European and UK tour supporting The Winery Dogs, Wisconsin guitarist Jared James Nichols has announced an October 2023 Headline UK Tour with special guests DeWolff – What's more additional support on selected tour dates comes from British rock bands Doomsday Outlaw, Silveroller, and guitarist Toby Lee.

The tour announcement follows the recent release of Nichol's current single 'Easy Come, Easy Go' taken from his eponymous third studio album Jared James Nichols, released earlier this year.
"'Easy Come, Easy Go' is an electrifying, foot stomping, rock and roll animal," said Nichols. "From the first note, this song is unrelenting with fuzzed out guitars and a heavy groove. I have always loved the phrase easy come, easy go meaning not to dwell or live in the past. The message is to take life as it comes and live in the moment."
The parent album features pretty much every side of the Nashville-based multi-talent and Gibson guitar ambassador, with the various genres he grew up listening to, whether that was grunge or blues; imbued within. Released via by Black Hill Records, Jared James Nichols is available here.
After a raucous performance at London's 100 Club in March, Dutch trio DeWolff was thirsty to return to the UK. The two bands bonded when Nichols supported DeWolff in February this year for shows in The Netherlands, and a plan was formed. Talking about the tour DeWolff's Pablo van de Poel said, "We are so excited to finally be able to announce our first proper English tour! UK, we're finally coming to you for eight shows in October 2023 to support our good friend Jared James Nichols! ️Don't dawdle, cuz these tickets will be selling faster than a Ritchie Blackmore lick!"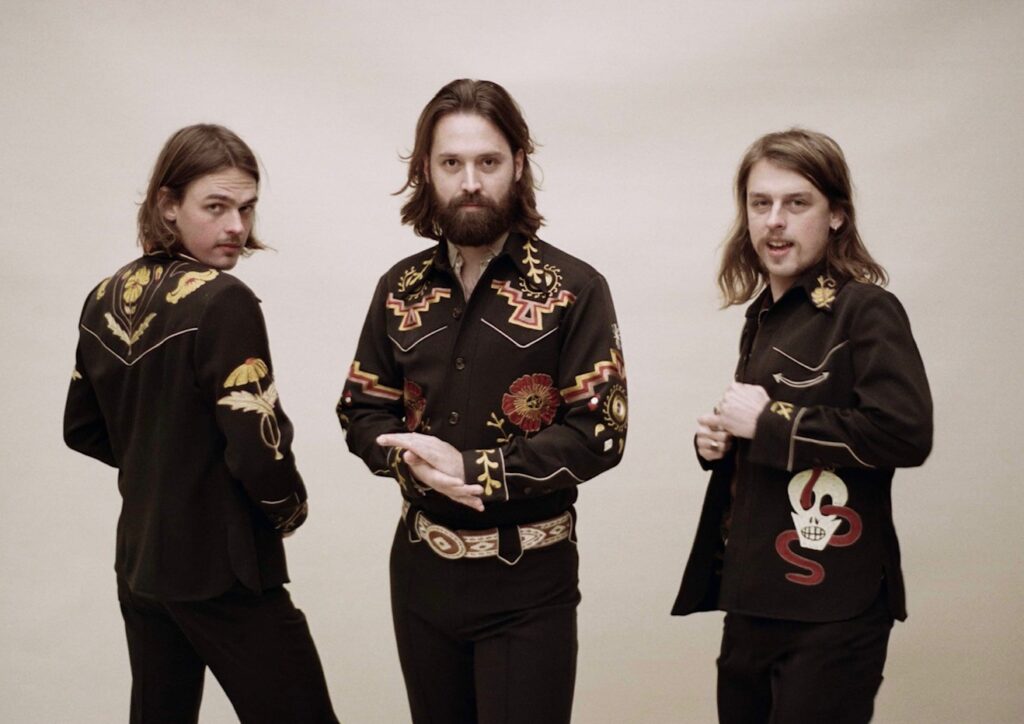 DeWolff's latest album, Love, Death & In Between, available on Mascot Records, reached #1 in their native Holland, and on 1st June DeWolff, produced the world's fastest Studio-to-store record, beating the record previously held by Jack White. You can read all about it at RAMzine here.
This looks set to be a hot ticket for fans of classic rock given a modern edge, and they're available from the Planet Rock website, and both Jared James Nichols' website and DeWolff's website.