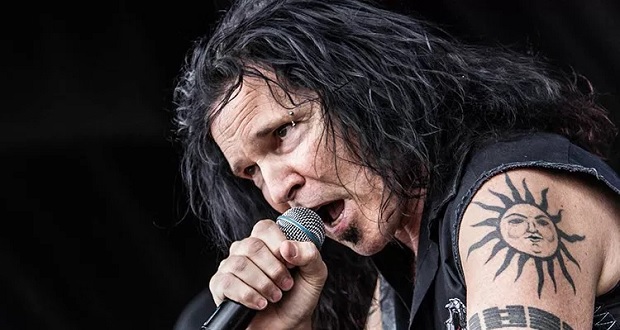 The unmistakable voice from one of the most loved hard rock bands of the early 1990's is returning this May. Jizzy Pearl of Love/Hate is back with his new solo album All You Need Is Soul'
This highly anticipated studio release is out 11th May 2018 via Frontiers Music Srl.
"In my opinion this is the best record I've done since 'Blackout in the Red Room.', says Jizzy. "It captures all the energy and power of that album with great songs, high energy vocals, big drums courtesy of Dave Moreno (Puddle of Mudd) and amazing guitars from Love/Hate guitarist Darren Housholder."
From the opening vocals of blistering first song 'You're Gonna Miss Me When I'm Gone' to the effortlessly cool album closer 'Mr Jimmy', Jizzy's new record is brimming with fresh new music that's easily recognisable whilst contemporary in its delivery. Listen closer and you'll discover the hard-rocking groove of 'High For An Eye', the funk rock of album title track 'All You Need Is Soul' and many more new favourites.
Make no mistake, Jizzy Pearl has returned and he's better than ever. Following Jizzy's UK tour in support of his new album this May, the vocalist will reunite with original Love/Hate drummer, Joey Gold, along with guitarist Darren Housholder, for a special homecoming show at the world-famous Whiskey a Go-Go, Sunset Blvd L.A, on 22nd June. Jizzy Pearl of Love/Hate 'Stick 'n' Stones'.
UK Tour 2018
2 May Edinburgh, Bannermans
3 May Newcastle, Think Tank
4 May Chesterfield, Real Time Live
5 May Wolverhampton, Slade Rooms
6 May Cardiff, Fuel (Seven Sins Festival)
9 May Oxford, Bullingdon
10 May Evesham, Iron Road
11 May Buckley, Tivoli
12 May Ballymena, Diamond Rock Club (N.Ire)
13 May London, The Underworld
16 May Reading, Face Bar
17 May Norwich, The Waterfront
18 May Carlisle, Embers
19 May Glasgow, Audio
20 May Blackpool, Waterloo
24 May Manchester, Gullivers (Songs 'n' Stories acoustic)
25 May Birmingham, Asylum 2 (Songs 'n' Stories acoustic)
26 May Leicester, Firebug (Songs 'n' Stories acoustic)
27 May Bournemouth, The Anvil (Songs 'n' Stories acoustic)