King 810 are back with a new EP entitled That Place Where Pain Lives…, which will be released on a limited edition 10″ vinyl on 20th November.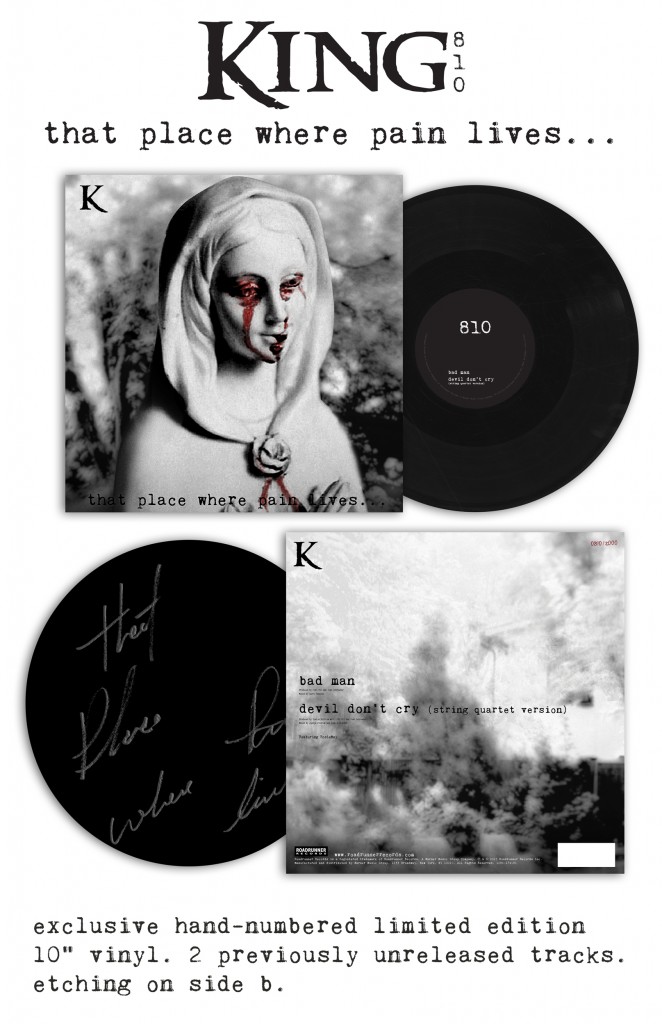 The controversial band from Flint, Michigan are back with the new release after last years superb debut album Memoirs of Murder. The new EP shows the softer side of front man David Gunn's vocal talents, challenging peoples perceptions of the band and proving that despite their violent imagery and aggressive persona, they can also produce a stripped back style
The vinyl is limited to 2000 hand numbered copies worldwide and features the songs "Devil, don't you cry (string quartet version) and the new song 'Bad Man' on it's A side
The acoustic 'Bad Man' features British singer/songwriter Rosie May and tells a "Badlands" style story in the vibe of Johnny Cash, the B side of the EP features an etched script, no audio,  all vinyl purchases come with a free instant digital download version
King 810 also have a rap influenced mix tape "Midwest Monsters 2",  you can still pick up the free mixtape over at http://www.datpiff.com/King-810-Midwest-Monsters-2-mixtape.734607.html
King 810 have also released an atmospheric video for the EP's second track, 'Devil Don't Cry (string quartet version)' which was directed by front man David Gunn and shot in Hamtramck, Michigan, local to the band's Flint hometown.
You can also check out 'Bad Man' here:

Pre-order your copy from Amazon, King 810's store.