Reinventing the classic genre with a modern twist, hot UK rock sensation Kira Mac has announced a 12-date Spring 2024 UK tour, taking place through April to May, with tickets on sale now.
Featuring a diverse collective of musicians hailing from various corners of the UK, serendipitously they crossed paths in the heart of Manchester back in 2018. United by a shared passion for crafting authentic music inspired by working-class struggles, they embarked on a journey to try and create something truly extraordinary.
Honed from grassroots beginnings, rooted in an unbridled love for music's eclectic and acoustic dimensions, the result being the raw power of old-school rock, fused seamlessly with contemporary flair, soulful melodies, and a generous dose of rock 'n roll attitude.

Fronted by Rhiannon Hill's powerhouse vocals, and Joe Worrall on lead guitar, with Alex Novakovicalso guitar, Bret Barnes on bass, Kira Mac is poised to set UK stages ablaze once again, both on their 2024 tour and festival dates yet to be announced.
Tickets are now on sale via Planet Rock, The Gig Cartel and Kira Mac's website.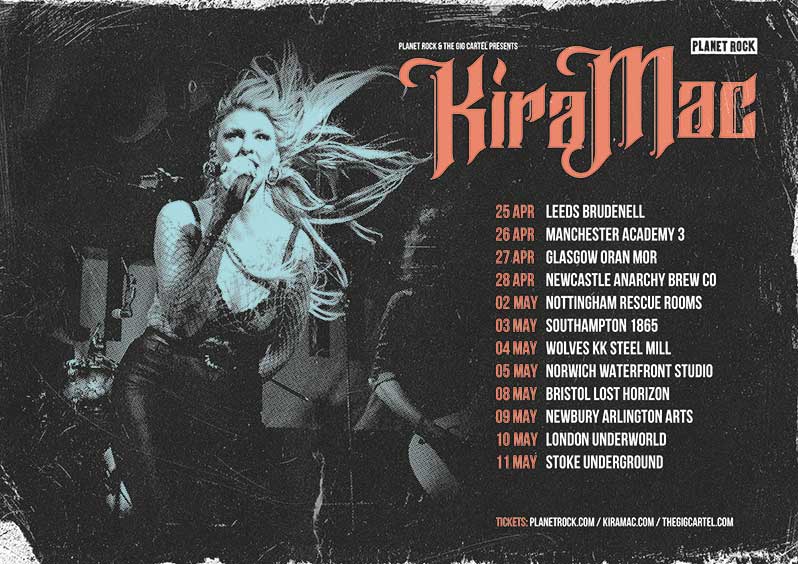 You can also check out Kira Mac's official music video for 'Mississippi Swinging' here at RAMzine.