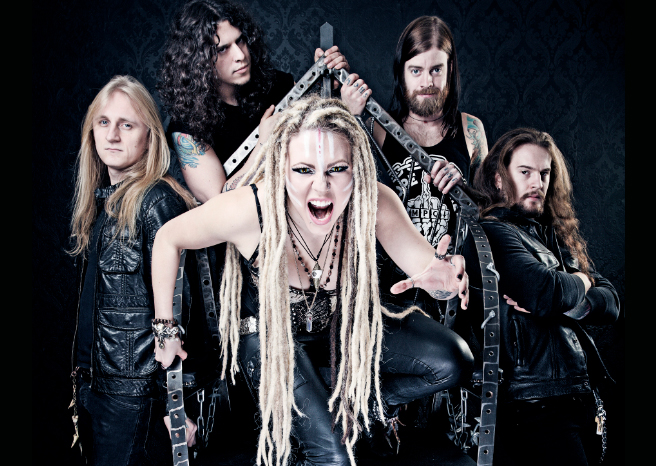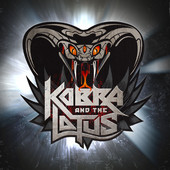 Its been a while since we have seen Kobra And The Lotus play! The last time we saw them was at Hard Rock Hell (VI), where the band had only just released 'Fifty Shades of Evil', and have now since then released their self-titled album.
This is a band that give a powerful performance, last time we saw them at HRH (VI)  they did a cover of Iron Maidens 'The wicker man'. You can certainly hear an Iron Maiden Influence in Kobra And The Lotus. Lead vocalist Kobra Paige says that they are also inspired by Judas Priest and Iced Earth.
The band is co-signed to Gene Simmons' label, Simmons' Records (and Spinefarm Records). Simmons has a longstanding reputation for discovering and developing new artists, Van Halen
being a particularly choice example. Many of the early artist demos he worked on
or helped with have gone on to become multi-platinum records and legendary
rock anthems.
EUROPEAN TOUR DATES
Oct. 19 Metal Female Voices Festival, Oktoberhallen, Belgium
Oct. 20 Cologne Underground, Germany
Oct. 21 Tilburg 013, Netherlands
Oct.22 Berlin White Trash, Germany
Oct. 24 Hamburg St. Pauli Rock Cafe, Germany
Oct. 26 Milan Factory, Italy
Oct. 27 Zurich Klub, Switzerland
Oct. 28 Paris Le Batofar, France
UK TOUR DATES
Oct. 30 London Borderline, UK
Oct. 31 St. Albans Horn, UK
Nov.1 Birmingham Academy 3, UK
Nov. 2 York Fibbers, UK
Nov. 3 Sheffield Corporation, UK
Nov. 5 Manchester Alter Ego, UK
Nov. 6 Bristol The Exchange, UK
Nov. 7 Southampton Cellar, UK
Nov. 8 Nottingham Rock City Basement, UK
www.kobraandthelotus.com