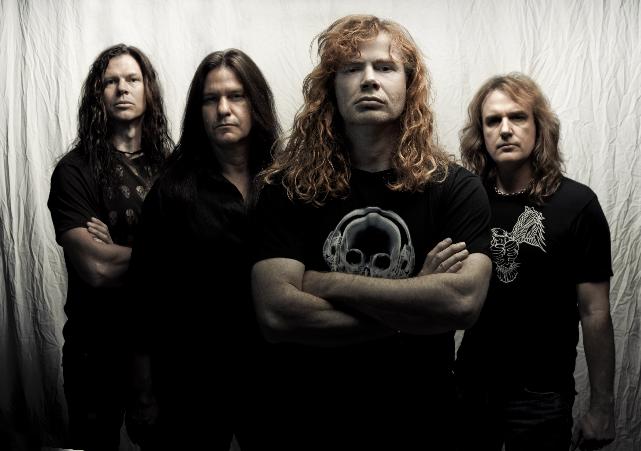 American thrash metal superstars Megadeth have announced the title and release date of their new album due out this June.
Super Collider will be Megadeth's first release through frontman Dave Mustain's own label, Tradecraft, in association with Universal.
Mustaine has commented on his excitement on signing with Universal, describing the deal as "by far the most exciting and prestigious home for Megadeth ever!"
Universal Music enterprise's CEO Bruce Resnikoff said "I look forward to working with them."
Not much has been said on the new material, but it has been confirmed that Johnny K" Karkazis will return as producer and Mustaine has added "Shawn, Chris and David have all been feverishly contributing some great music and I believe we are doing our best work ever together in the studio right now!"
Megadeth have also announced a run of UK dates for this June.
Tour dates as follows:
June
03 – O2 Academy – Newcastle
04 – O2 Academy – Glasgow
05 – Academy – Manchester
06 – O2 Academy Brixton – London
Tickets are on sale now from Live Nation or Ticketmaster.