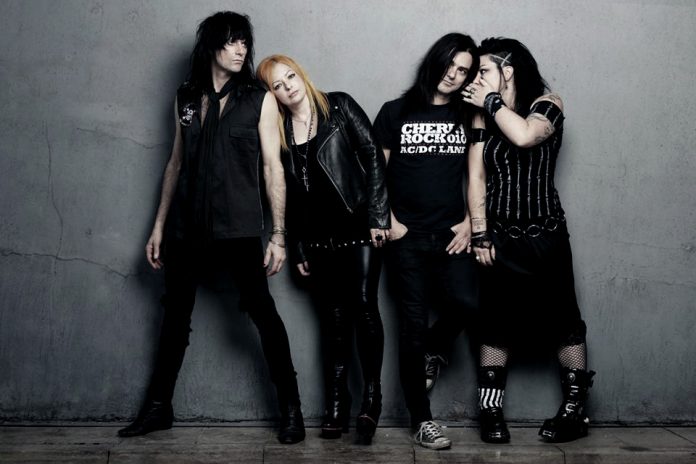 Melbourne, Australian band The Mercy Kills are back, and they have a penchant for re-releasing songs the British listener may not have heard first time round, having recently singed to Golden Robot Records.
First came the single 'Alone' – This first appeared on their debut album Happy To Kill You back in 2013, and proved a live crowd favourite. The track has been remastered and re-released as a single for those reaching out digitally in COVID-19 isolation. Their message is simple and clear in it: "You can't make it alone!"
They followed that with 'Fall' – A reworked track that first came to light even earlier, on their 2010 Debut EP New Rule. A post-punk inspired song about trying to keep in control of your life, while things feel like they are falling apart around you. This high energy track has always been a favourite between the band members and is still relevant to them today.
The Mercy Kills mix two parts dirty rock with two parts sleaze punk to get a four-shot cocktail.  Mark E (Vocals/guitar), Jen X Costello (Bass/vocals), Nathalie Gellé (Guitar/vocals) and Josh Black (Drums) took their name from the line in The Rocky Horror Picture Show: "It was a mercy killing".

You can stream/buy 'Alone' here and 'Fall' here. You can also watch the official videos for them right here at RAMzine.
Their latest release is a remastered collection of band favourites on an EP simply branded as X, about which they declare:
"X is a celebration of ten years together as The Mercy Kills. This EP is like a live set of our favourite tracks, as if we were blastin' out a killer 30-minute show. These seven songs have been selected from five different releases, over the last decade."
After many squabbles and fights over which songs would make the cut, the band settled on the best seven songs that deliver a strong representation of their releases to date. They enjoy new life with slick remastering that adds a new dimension to them.

You can stream/buy X here.