Following last year's First Class Life, a collection of songs that detailed his journey from addiction to sobriety, guitarist Mike Zito continues to tap into tradition while maintaining a contemporary credence by paying his respects to one of the founders of rock 'n roll along with a number of influential music friends.
Due out on 1st November through Ruf Records, Rock N Roll: A Tribute to Chuck Berry, finds Zito performing 20 Chuck Berry classics with an impressive array of 21 guest guitarists. Among those names are the likes of Joe Bonamassa, Walter Trout, Eric Gales and Robben, and most tellingly that this comes approved from the top, Chuck's grandson, Charles Berry III.
"This was a very special project for me," said the award-winning blues guitarist of his 16th album.
"I lived in Chuck's hometown of St. Louis for 32 years, and I worked at a small musical instrument store where his drummer also happened to be employed. Chuck's son would drop by on occasion as well. He was an icon, and rightfully so. I've been playing his songs since I was a kid. He was a tremendous influence on my career, and, of course, on many other musicians' as well."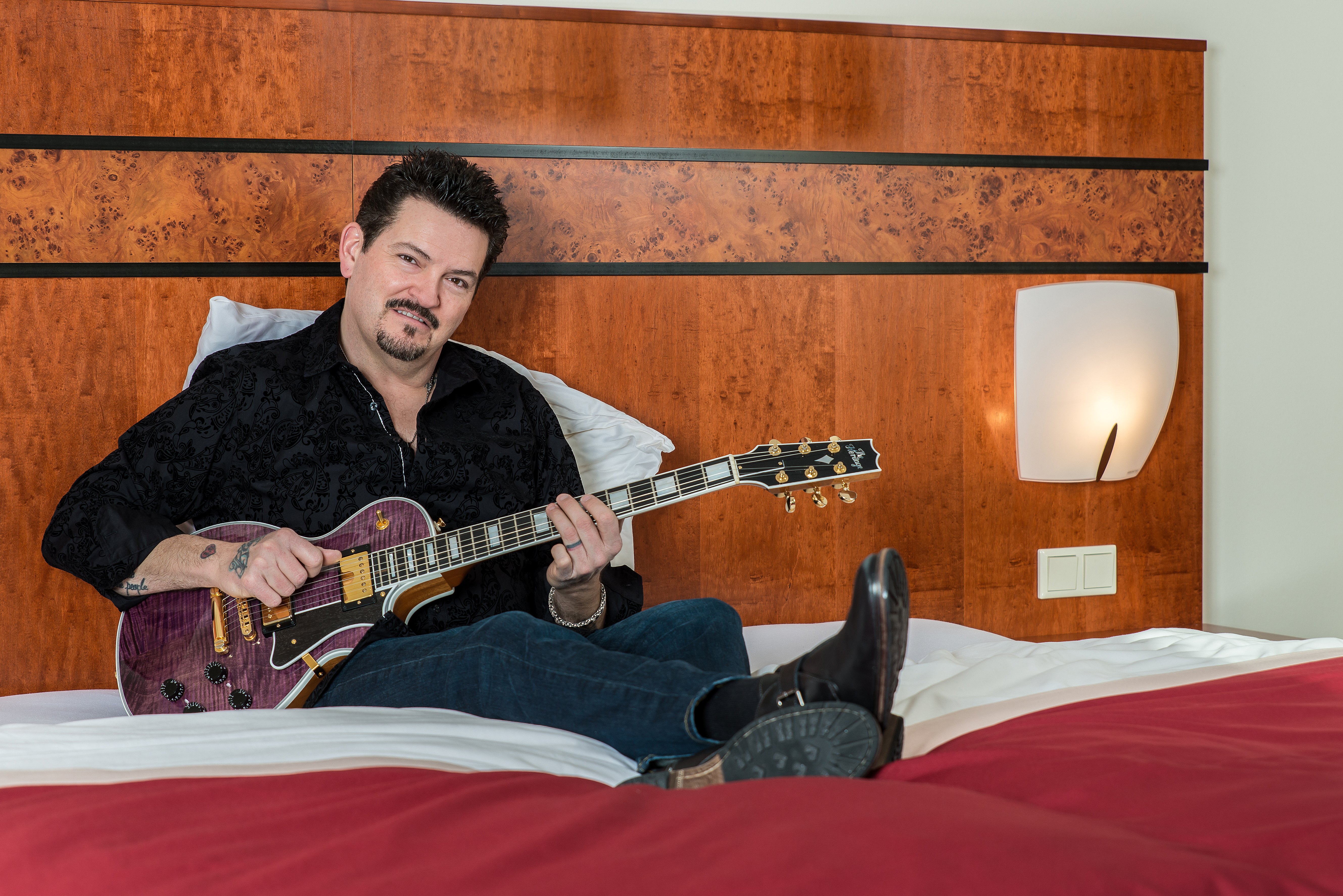 Produced by Zito himself, the album was recorded at his own Marz Studios and mixed and mastered by David Farrell. "We recorded the basic tracks and then sent them to each guest musician," Zito recalled. "They added their parts and then sent the files back to us. The process took a year to complete."
You can pre-order both CD & vinyl bundles of Rock N Roll: A Tribute to Chuck Berry by clicking here and pre-order the CD via Amazon.
A full track listing with guest artists duly noted is as follows: 'St. Louis Blues' (featuring Charlie Berry III), 'Rock And Roll Music' (feat. Joanna Connor), 'Johnny B Goode'  (feat. Walter Trout), 'Wee Wee Hours' (feat. Joe Bonamassa), 'Memphis' (feat. Anders Osborne), 'I Want To Be Your Driver' (feat. Ryan Perry), 'You Never Can Tell' (feat. Robben Ford), 'Back In The USA' (Feat. Eric Gales), 'No Particular Place To Go' (feat. Jeremiah Johnson), 'Too Much Monkey Business' (feat. Luther Dickinson), 'Havana Moon' (feat. Sonny Landreth), 'Promised Land' (feat. Tinsley Ellis), 'Down Bound Train' (feat. Alex Skolnick), 'Maybellene' (feat. Richard Fortus), 'School Days' (feat. Ally Venable), 'Brown Eyed Handsome Man' (feat. Kirk Fletcher and Josh Smith), 'Reelin' And Rockin'' (feat. Tommy Castro), 'Let It Rock' (feat. Jimmy Vivino),  'Thirty Days' (feat. Albert Castiglia) and 'My Ding A Ling' (feat. Kid Andersen).