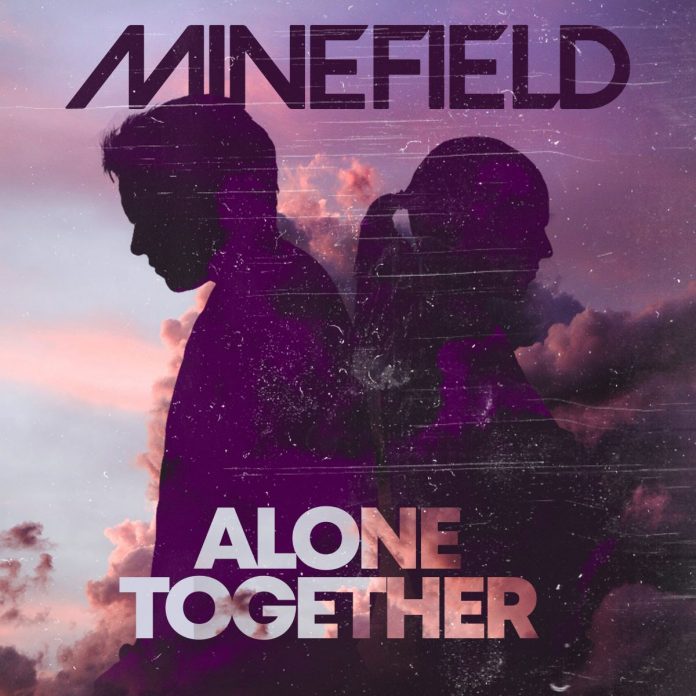 Minefield is a new hard rock band featuring a number of Kiss conspirators among their star-flagged line-up, and they've just brought out their new debut single 'Alone Together' on Golden Robot Records.
Minefield was put together by Brandon Fields, who's spent the last several years touring as a solo artist, and is also lead guitarist in Detroit, Michigan based band Whiskey A Go Go. More of a musical collective than a band or a solo project, aside from Fields on vocals and guitar the debut album will feature Todd Kerns (Vocals/bass), Jeremy Asbrock (Vocals/guitar) and Matt Starr (Drums).
Kerns is of course bass player with Slash ft. Myles Kennedy & The Conspirators, and has been since 2010. He was also in Canadian rock group Age of Electric and currently sings and plays guitarist in Canada's Toque.
The other two involved both have associations with Kiss. Asbrock currently plays guitar in founding Kiss guitarist Ace Frehley's solo band, and before that was Gene Simmons' solo band as well. While Starr has been a staple in Frehley's solo band for the last decade while also playing with the supergroup Mr. Big.
If you love big, bombastic arena rock anthems then Minefield are bringing you exactly that.
You can pre-order/save 'Alone Together' by clicking here.