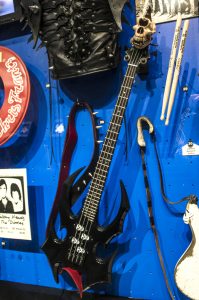 New York. April 18th, 1977.
What's so important about this location and date, you ask? For one particular band, it marks the beginning of a long road now commemorated some forty years, seven studio albums and 25+ band members later.
No two ways about it, Misfits have captivated young punk audiences all over the world for four decades straight. To mark their achievements and importance in the history of punk music, bass player and founding member Jerry Only has had two iconic items of memorabilia inducted into the Rock and Roll Hall Of Fame Museum in Cleveland, Ohio.
Designed by the musician himself, Only's custom Devastator bass and spiked leather jacket are now proudly displayed in the Hall of Fame's Blank Generation: New York/London/Los Angeles case, in the Cities and Sounds exhibit.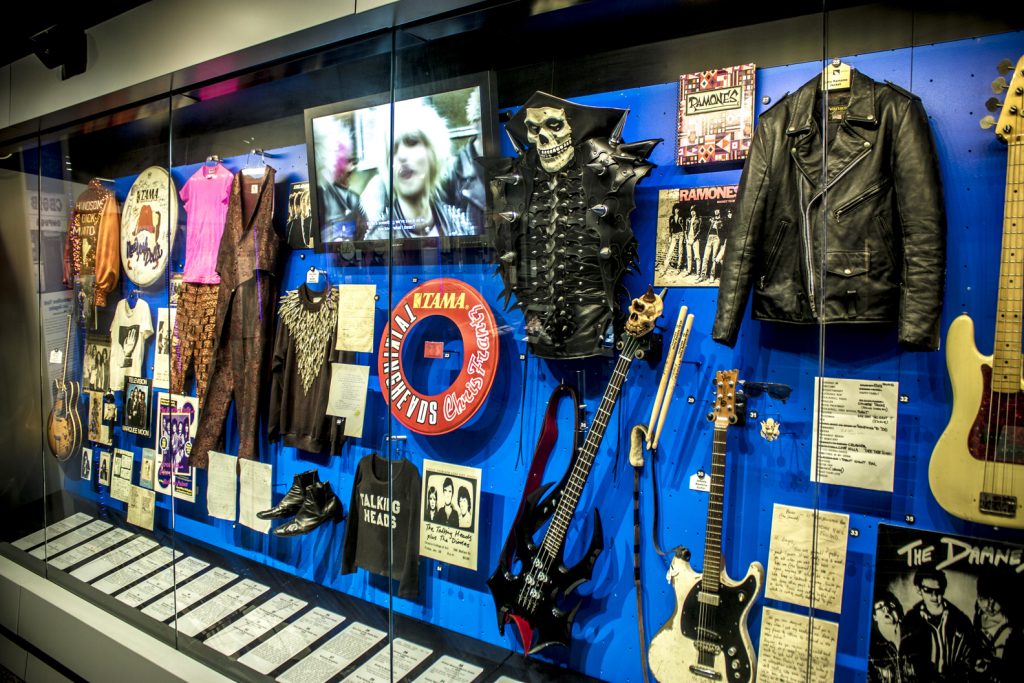 Born and raised in New Jersey, the iconic bassist remarks: "Fame was not my intent. It was always the creation of something so unique that others would remain in awe of its design. I am proud to walk among icons who felt the same way. We changed the world! I am honored to have…'The Devastator' and my 'Fiend Battle Armor' on display at the Rock and Roll Hall of Fame."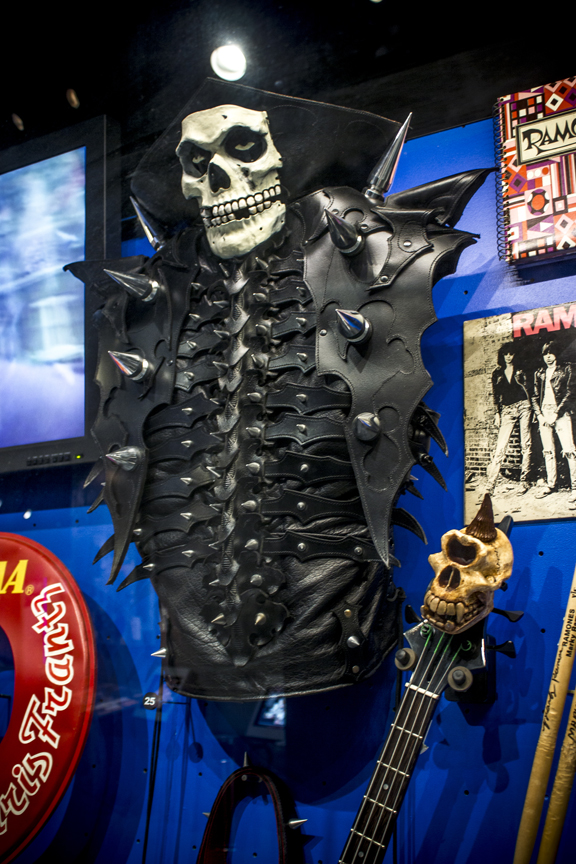 Only's Devastator Bass joins a number of punk rock artefacts from over the years, including Dee Dee Ramone's 1978 Fender Precision Bass and a leather jacket belonging to Joey Ramone from around 1988. Also included in the exhibit is the very first Talking Heads T-shirt, worn by Tina Weymouth in 1975.
Commenting on the latest additions to the Rock And Roll Hall Of Fame Museum, Curator Meredith Rutledge-Borger states: "The Misfits have long been a favorite here at the Rock Hall among both visitors and staff. We are thrilled to add these unbelievably kickass and iconic items to our permanent collection, and are so grateful to Jerry Only for his generosity in sharing the legacy of his genre-defining career."