Prepare for the return of the annual Monsters of Rock Cruise (MORC), the ultimate immersive music experience for hard rock and heavy metal fans worldwide. Promoter On the Blue Cruises has just announced that next year's voyage, known as The Dirty Dozen, will take place from March 2 to March 7, 2024 aboard Royal Caribbean's Independence of the Seas®. Departing from Miami's Port of Florida, this five-day/five-night full-ship music charter promises two thrilling days at sea filled with electrifying performances from over 30 artists on multiple stages.

But it doesn't stop there! MORC '24 also offers an unforgettable adventure with stops in Ocho Rios, Jamaica and Nassau, Bahamas. Get ready to mingle with your favorite rock stars during exclusive photo experiences and engage in theme nights and special events that celebrate our incredible rock community.
Secure your spot now by booking a cabin starting at $1,899.00 per person (based on double occupancy). Please note that mandatory taxes and fee supplements are not included. For more information or to make a reservation, visit MonstersOfRockCruise.com.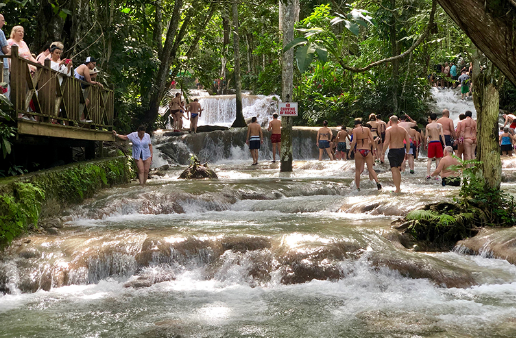 In addition to mind-blowing performances by renowned artists, MORC '24 will feature interactive events designed to bring cruisers closer to their musical idols. Engage in Artist/Cruiser Q&A sessions where you can ask burning questions directly to your favourite musicians or showcase your talents in Gong Show Karaoke and "So You Think You Can Shred." Discover new culinary skills through Cooking with Rock Stars or unleash your artistic side alongside a fresh lineup of Painting with Rock Stars participants.
The lineup for MORC '24 includes Joe Satriani, Extreme, The Darkness, Winger, Ace Frehley, KK's Priest, Accept, Queensrÿche, Quiet Riot, Y&T, Glenn Hughes (performing Deep Purple Live), April Wine, TNT, Crazy Lixx, Slaughter, British Lion, FireHouse, Vixen, H.E.A.T., Armored Saint, Richie Kotzen, Faster Pussycat, SOTO/Bieler, Dangerous Toys, Lizzy Borden, Enuff Z'Nuff, Spread Eagle, Black 'N Blue, Joe Hoekstra, Pat Travers Band, Crashdiet, Bang Tango, Tuff, Heavens Edge, Treat, Paradise Kitty, and KALEIDO. Plus, official cruise host Eddie Trunk (VH1, SiriusXM) and a cast of other hosts who will be moderating Q&A's and a bevy of activities onboard.