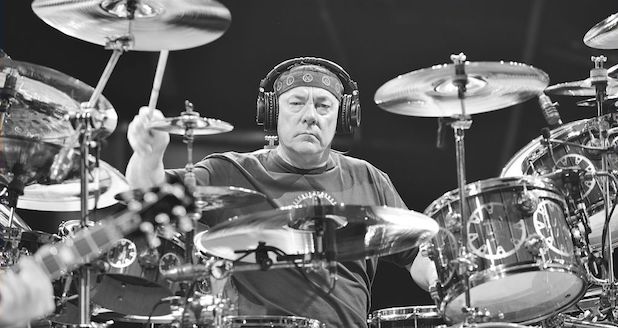 The visionary drummer and lyricist of Rush, Neil Peart, has tragically died of brain cancer aged 67.
The Canadian drumming legend died on Tuesday in Santa Monica, California. A statement was put out on Twitter announcing Peart's death, reading:
"It is with broken hearts and the deepest sadness that we must share the terrible news that on Tuesday our friend, soul brother and band mate of over 45 years, Neil, has lost his incredibly brave three-and-a-half-year battle with brain cancer,"
Although Rush called it a day in 2015, they will be remembered as one of the most innovative rock bands of all time. Their most loved tracks include 'Spirit Of Radio', 'Tom Sawyer', 'Limelight' and their stellar album 2112. Rush also had a revival in popularity thanks to cult comedy I Love You, Man in 2009.
Check out Peart's amazing skills in the video below: