One of Britain's top melodic rock bands, Newman, have revealed all the details for their upcoming new album.
After a two year break, Newman are back with their new album, entitled Siren, due for release later this year. The album has been described as "a rock album through and through, taking influences from the whole of Newman's career to date."
Check out a trailer for the album, as well as artwork and track listing, below!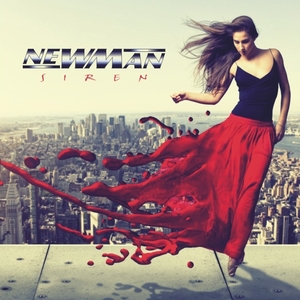 01. Scar Of Love
02. Had Enough
03. Arcadia
04. Another Bitch Of A Night
05. Feel Her Again
06. Some Kind Of Wonderful
07. Siren
08. When It Comes To Love
09. Crossfire
10. Waiting For The Day
11. The Foolish One
12. Don't Know Why
Newman will release Siren on July 22nd in the UK via AOR Heaven.