Extreme metallers Noctem have revealed the title, artwork and tracklisting for their brand new album.
The lads will be releasing Elixium later this year via Art Gates Records/Metal Blade Records. Producer Daniel Cardoso gave a few words on the new music:
"The extreme Spanish boys did it again. After weeks in the studio I can say that the new album "Exilium" is going to be another break through release on Noctem's career. Expect nothing but quality, high-speed, riffing extravaganza and dark ambiences."
Check out the artwork and tracklisting below!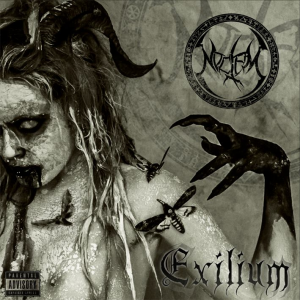 1. Enuma Elish
2. Apsu Dethroned
3. Decrepit Human Kingdom
4. Namtar's Crown
5. The Rising Horns
6. Halo of Repugnance
7. Egregor
8. The Splint of Destinations
9. Eidolon
10. The Adamantine Doors