Swedish group Noctum have unveiled the artwork and tracklisting for their upcoming album, Final Sacrifice.
The new album is the first Noctum album to be released on Metal Blade Records and is said to have a fictional horror narrative spread out over the songs. Check out the artwork and tracklisting below!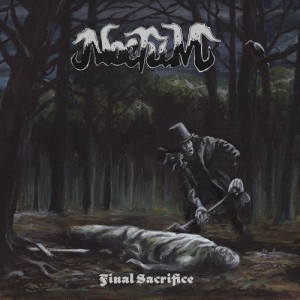 1. Conflagration
2. Liberty in Death
3. Resurrected in Evil
4. Deadly Connection
5. Void of Emptiness
6. The Revisit
7. A Burning Will
8. Temple of the Living Dead
9. Azoth
Final Sacrifice is due for release October 28th in the UK. Stream the latest track from the album, Liberty In Death below!