Kill Division have released the first single from their upcoming new album, Destructive Force.
The new track, titled Locked Up Forever, was written about Natascha Kampusch; an Austrian woman who was held prisoner in a cellar for over eight years. The band also gave a few words on the track:
"Locked Up Forever is a perfect representation of what 'Destructive Force' is all about: fast and brutal riffs, deep growls and aggressive screams and slow, heavy parts topped with melodic leads."
Stream Locked Up Forever below!
Check out the artwork and tracklisting for Destructive Force below!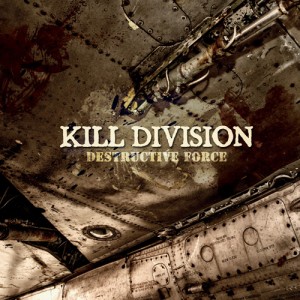 01. Kill Division March
02. Mechanic Domination
03. Fear of Life
04. Locked Up Forever
05. Made of Lies
06. Destructive Force
07. Sadistic Oppressor
08. Distorted Reality
09. Generated Hate
10. Master Manipulator
11. Toxic World
Destructive Force is due for release October 14th via Metal Blade Records.