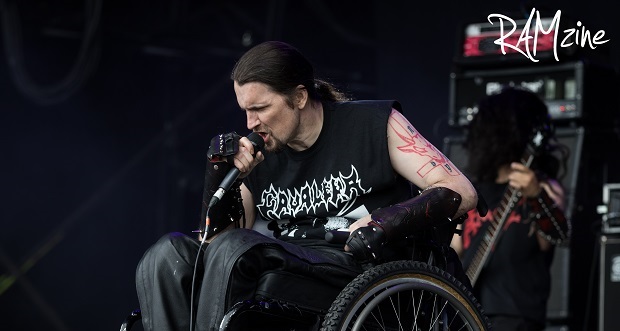 One of the pioneering names in death-metal, Possessed, has revealed more information on their new album 'Revelations Of Oblivion'.
This is their first album in 3 decades and will be released on May 10th via Nuclear Blast.
To mark the release, Possessed have also revealed the video for their new track 'No More Room In Hell'. (below):
Jeff Becerra, the vocalist of Possessed, had this to say:
"This album from start to release has been a fantastic experience. All of us in Possessed hope you enjoy this newest release and we look forward to touring and creating much more new music in the future. We appreciate all of your support and dedication.Hope to see you during our upcoming tours & shows soon. Thank you to each and every one of you for your inspiration and dedication to Possessed"
The album will be released on CD, vinyl, and a 'soil red' coloured cassette.
Below is the  track listing:
1. Chant Of Oblivion
2. No More Room In Hell
3. Dominion
4. Damned
5. Demon
6. Abandoned
7. Shadowcult
8. Omen
9. Ritual
10. The Word
11. Graven
12. Temple Of Samael
Check out the time we caught up with Jeff from Possessed (at Bloodstock) here
Featured photo by Ash Crowson.