Legendary London psychedelic/proto-progressive band Mable Greer's Toyshop whose members later morphed into prog superstars Yes reformed to release their first ever album in 2015 and now follow it with their second album, The Secret, to be released on 15th December. Moreover, the record will feature the work of original Yes guitarist Peter Banks, even though he passed away in 2013.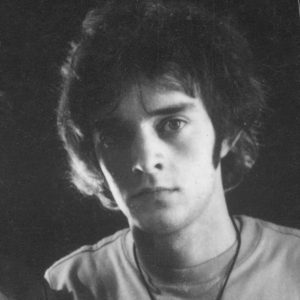 Mabel Greer's Toyshop vocalist and guitarist Clive Bayley has written a new song around previously unreleased guitar parts by Banks. 50 years since audiences last heard the guitarists playing together it is intended as a tribute to Banks and Chris Squire joining Mabel Greer's Toyshop back in September 1967.
"Reading of Peter's passing in 2013 was the catalyst for meeting Bob Hagger again and coming up with the crazy idea of re-forming Mabel Greer," said Bayley.
Having played in bands since he was 13, by 1966 Bayley was writing his own compositions with a goal in mind of the kind of music he wanted to perform and the fervent London underground music scene was the place to be. Having previously auditioned for The Syn that featured Banks and Squire, he went on to meet drummer Bob Hagger and the four converged to become Mabel Greer's Toyshop. In early 1968, Jon Anderson also joined but by June Hagar had left to be replaced by Bill Bruford, with Tony Kaye also joining on keyboards. When Bayley also decided to leave in August those left became the first line-up of Yes.
During the interim years Haggar and Bayley each put the musical world to one side and became involved with that of commerce, not meeting again until 2013 when they decided to go into the studio and see if they had "the old magic" and as Bayley noted: "The result is that we have produced two new albums since then, and released re-mastered BBC tapes from 1967 on the EP Images".
Released in 2015, that first album New Way Of Life also featured original member Tony Kaye and current Yes member Billy Sherwood who co-produced the record. While, Kaye, whose health problems prevented him joining Yes for their induction at the Rock & Roll Hall of Fame has seemingly retired, Sherwood returns to co-produce The Secret and supply additional keyboards and bass, alongside Max Hunt and Hugo Barré on their respective instruments. The late Peter Banks' guitar recordings come courtesy of Daniel Earnshaw at QEDG Management.
Peter Banks played on the first two Yes albums, before briefly joining rock band Blodwyn Pig and then forming Flash, a techno-flash progressive rock outfit that released three albums and toured heavily in the USA. In 1973 he released the first of what would be several solo albums, Two Sides of Peter Banks, and later formed the band Empire.
The guitarist would play with assorted progressive rock alumni through the years, while taking in session work with artists as diverse as Lonnie Donnegan and Lionel Richie (notably the guitar solo on hit single 'Hello'). In his later years he made many welcomed appearances at many Yes-related festival events but sadly died of heart failure in 1973. His many fans will no doubt be looking forward to hearing his guitar on the new Mabel Greer's Toyshop album.
Featuring nine new songs, The Secret by Mabel Greer's Toyshop will be available as of 15th December, in both CD form and as a digital download by clicking here.