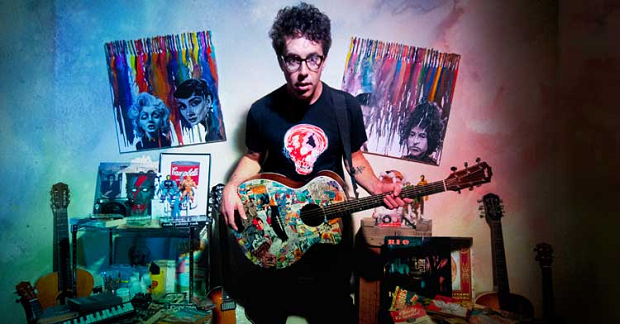 Following his hugely successful 'House Party' tour, Ryan Hamilton has announced another extensive UK tour.
Danny Gruff will also join Ryan on tour as his special guest.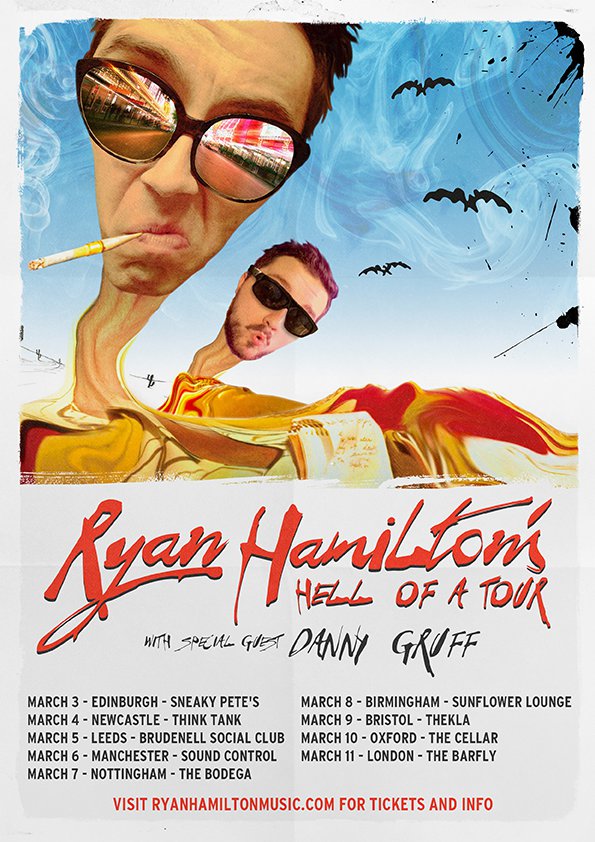 Announced via the above poster, paying tribute to Fear And Loathing In Las Vegas, the People On Vacation vocalist is looking to keep the intimate vibe on this tour:
"We're all one big happy family. It was great to see old friends and make lots of new ones on the house party tour. I want to create that same intimate, fun vibe on this tour."
This follows the release of Ryan's solo album 'Hell Of A Day' which was funded via a Pledge campaign.
Ryan Hamilton will be playing the following dates:
MARCH 3 – EDINBURGH – TICKETS
MARCH 4 – NEWCASTLE – TICKETS
MARCH 5 – LEEDS – TICKETS
MARCH 6 – MANCHESTER – TICKETS
MARCH 7 – NOTTINGHAM – TICKETS
MARCH 8 – BIRMINGHAM – TICKETS 
MARCH 9 – BRISTOL – TICKETS
MARCH 10 – OXFORD – TICKETS
MARCH 11 – LONDON – TICKETS
Check out our interview with Ryan by clicking here