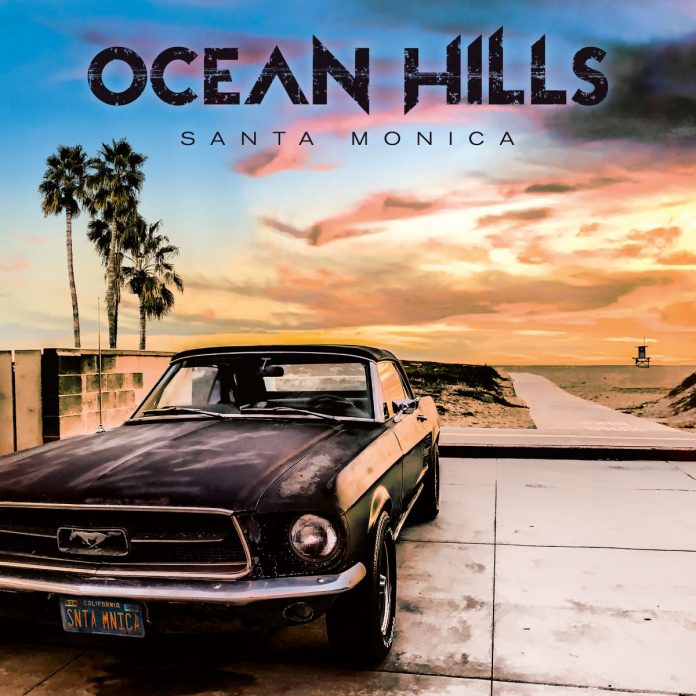 The new US rock band Ocean Hills formed by film & TV actor Zoli Téglás on vocals, alongside Peter Lukacs (Lead guitar), Daniel Szebenyi (Keyboards and bass) and Reinder Oldenburger (Rhythm guitar) release their debut album 'Santa Monica' on 27th November through AFM Records.
The title track was was also their third single and second music video. A classic rock themed anthem, 'Santa Monica' is about sand, the beach and living life with fun and happiness. With all the negativity and fear going on in today's world this upbeat tune, with guitars solos and rock and rolling all over could be just what you needed.
You can check out the video for that right here at RAMzine and the band has already released a follow-up single.
Ocean Hill's latest single is called 'Bound'. The track was written by Chris Traynor (Bush), Kyle Hoffman and Zoli Teglas, mixed by Jay Baumgardner (Godsmack, Coal Chamber, Papa Roach, POD) and mastered by Howie Weinberg (Metallica, Rammstein, Red Hot Chili Peppers, Nirvana).
You can also watch the video for that right here at RAMzine.
"These songs come from the heart," said Zoli. "The songs are great, the musicianship is amazing, the guitar solos are incredible, and the vocals are melodic and hard hitting. Rock anthem stuff!!!"

You can listen and subscribe to Ocean Hills's fanbase here and pre-order their forthcoming album here.