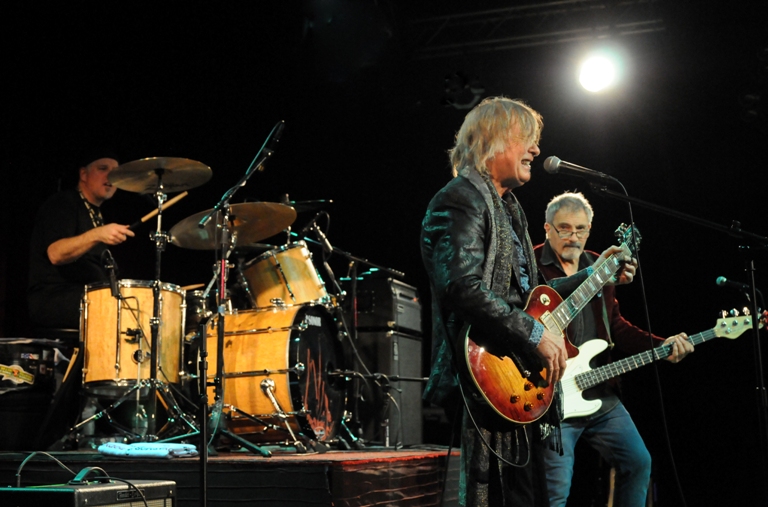 Over 50 years of rocking the blues, with a recent UK tour under their wings, Savoy Brown release their 40th album City Night on Friday 7th June 2019 through Quarto Valley Records (distributed by Proper).
Following 2017's Witchy Feelin' being a number one Billboard blues hit in 2017, expectations are high for the band formed in London back in 1965 by guitarist Kim Simmonds. With Pat DeSalvo (bass) and Garnet Grimm (drums) now having served 10 years a piece the trio is Savoy Brown's most consistent line-up in a history that's seen members drift off to join Fleetwood Mac, The Kinks, Foghat and the less obvious Black Sabbath and UFO down the years.
Blues rock became the catch-all phrase in the late 1960s to describe the band's music along with that of contemporaries such as Cream, Fleetwood Mac and The Jimi Hendrix Experience (Savoy Brown's 'Train To Nowhere' features on 2013 movie Jimi Hendrix: All Is By My Side's soundtrack).
Less well known on these shores, being one of the first UK bands to sail off to the USA during the 60s British blues boom. Their 70s albums like Looking In and Hellbound Train broke the main Billboard Top 40, while singles made the Hot 100 over there. Live, Savoy Brown has headlined concerts at many prestigious venues including Carnegie Hall, the Fillmore East & Fillmore West and the Royal Albert Hall in London. Support acts for them have included the likes of Kiss, ZZ Top and The Doobie Brothers early in their own careers.
City Night shows them far from being a tired band, featuring 12 high energy blues rock songs. The album can be pre-ordered by clicking here.