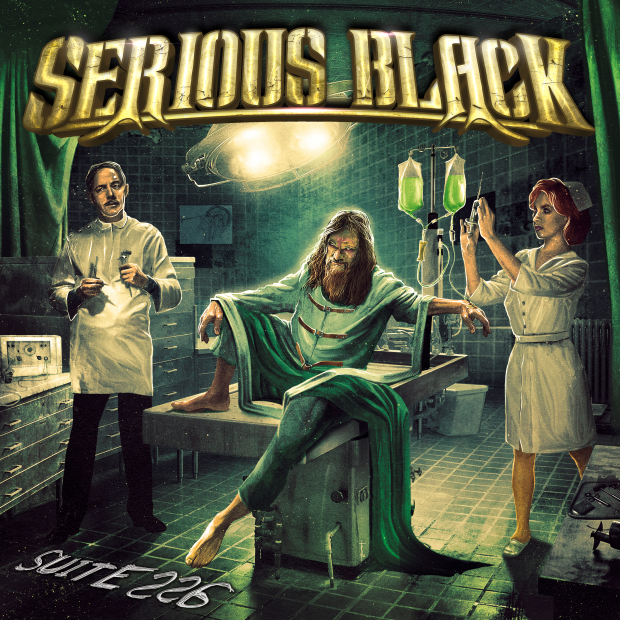 German-American band Serious Black released their second single 'Let Me Go', taken from their new Suite 226 due out at the end of the month on AFM Records.

Founded by guitarist Roland Grapow and bassist Mario Lochert back in 2013, Suite 226 finds the band returning to their power metal roots after pursuing a more hard rock vein on recent albums.
Added to this, the band – completed these days by vocalist Urban breed (Vocals), guitarist Dominik Sebastian (Guitar) and Ramy Ali on drums, with Mario Lochert still on bass – having built their own studio, fleshed out a new musical concept for Suite 226,
It tells a complete narrative of a mentally confused man who is torn between his own dream world, reality and evil. The protagonist has been held captive for many years in the dismal, cold padded cell number 226, the inhuman condition of the rotten psychiatry driving him insane.
In his imagination he is a mighty king who lives in his feudal castle surrounded by courtesans, good food and wine and commands an invincible army. Staggering between illusion and reality, he continues to be drawn into the maelstrom of madness, his life becomes a ride through purgatory accompanied by demons, anxiety attacks and paranoia.
For more on Serious Black and how to pre-order the album visit RAMzine by clicking here.
In the meantime check out the official lyric video for 'Let Me Go' right here.