Punk legends, the Sex Pistols, will be releasing their classic single Pretty Vacant on a limited edition 7″ vinyl single for Record Store Day.
The A-side will feature a previously unreleased mix of the track which was recorded live at the London Hammersmith Apollo in September 2008 offering a country and western style intro, new to the composition of the song.
The B-side will hold a 1977 mono mix of the track which was previously only available in America.
Check out the special artwork below!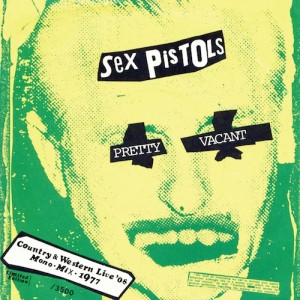 The single will be limited to 3,500 numbered copies due to be distributed via record stores all over the country on the UK's official Record Store Day set to take place 20th April 2013.
Check out our review of their classic album, Never Mind The B*llocks, here.